·
Won "Do More With Less" Award!
Discussion Starter
·
#1
·
Welcome to a newest addition to East Cape Skiff Family! The East Cape Glide " Microskiff" skiff combined from old school "East Cape Gladesmen" and a Big Brother East Cape Vantage into a Glide Hull!  This Glide measures 17ft long and 58 inches wide, Max rated is 30hp and in side/Tiller style. Not to mention a raw storage and 100% DRY storage as the gutters are DEEP.
The Glide has a awesome rear deck with your options as a cooler or live well with Dry Storage next to it!  Front raised deck with dry deep hatch and this skiff has a huge vantage spray rails to stay completely dry!  Also a good thing is it holds 3  10ft Flyrods on each side of the skiff and fully loaded with 2 guys at 5.25" draft. 
This pictures is a Side console Glide with 30hp Evinrude E-Tec with Tilt and Trim tops out over 30 MPH with 2 guys.
I love the look of this skiff and cannot wait for a tan tiller Glide with 20hp Suzuki 4 stroke with blacked out package, new style poling platform and trim tabs.  Hopefully Soon I will take her out and pole it on the skinny water goon!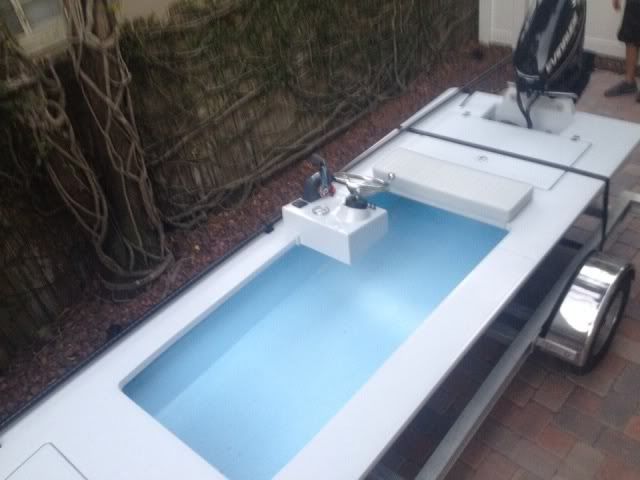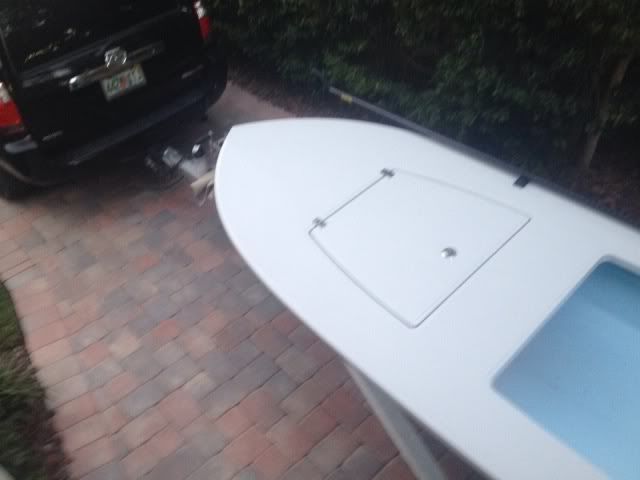 MORE PICS coming soon!