Discussion Starter
•
#1
•
Thought it would never come to this, but another 13 footer project hull and a classic hull followed me home last week, so I'm putting the Baby Ducker up for sale to begin working on another hull.
Forum regs will know the boat from this thread:
http://www.microskiff.com/cgi-bin/yabb2/YaBB.pl?num=1245982497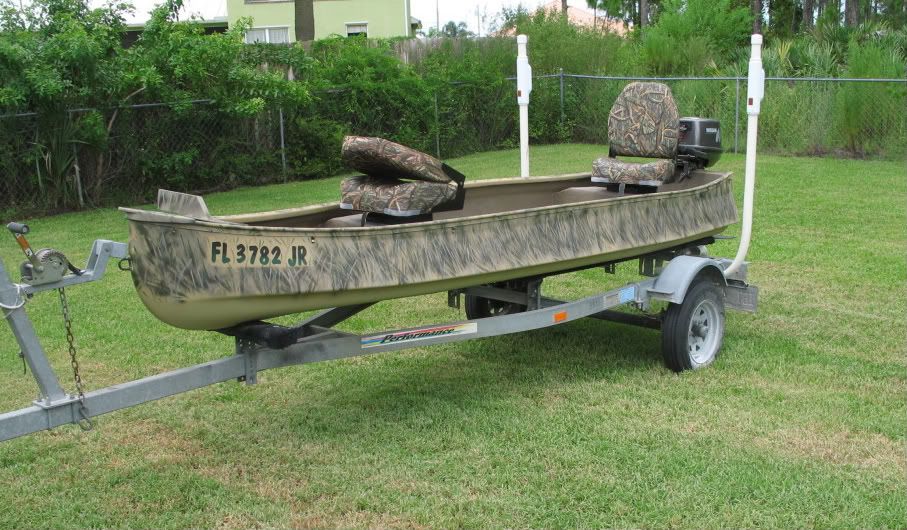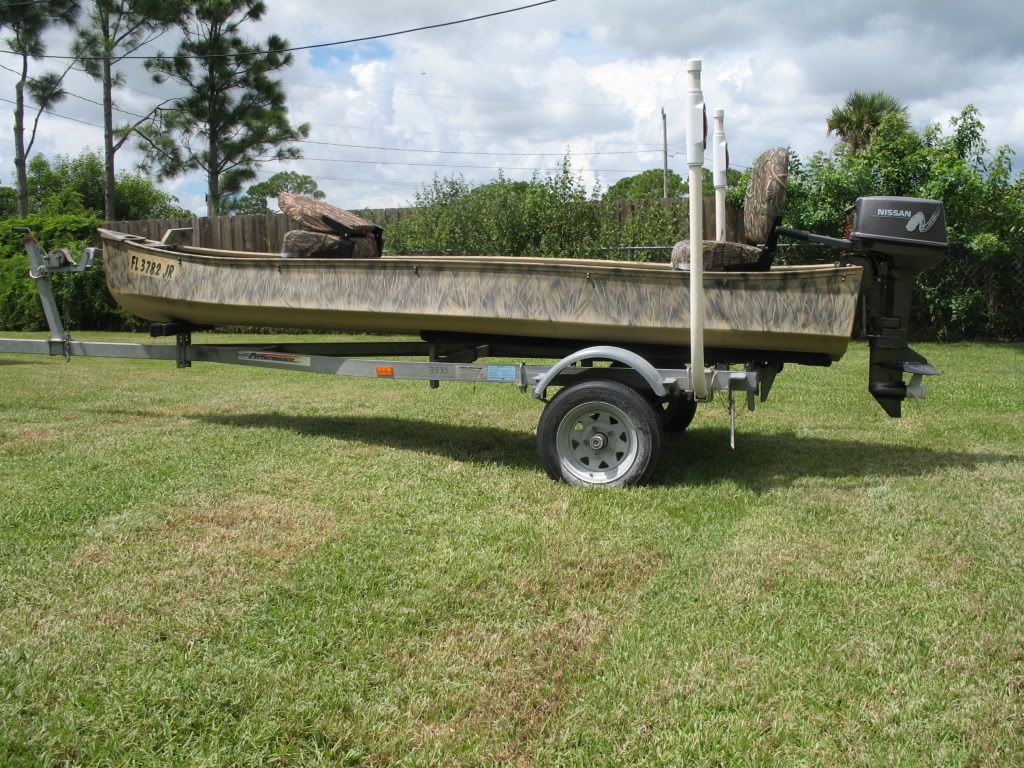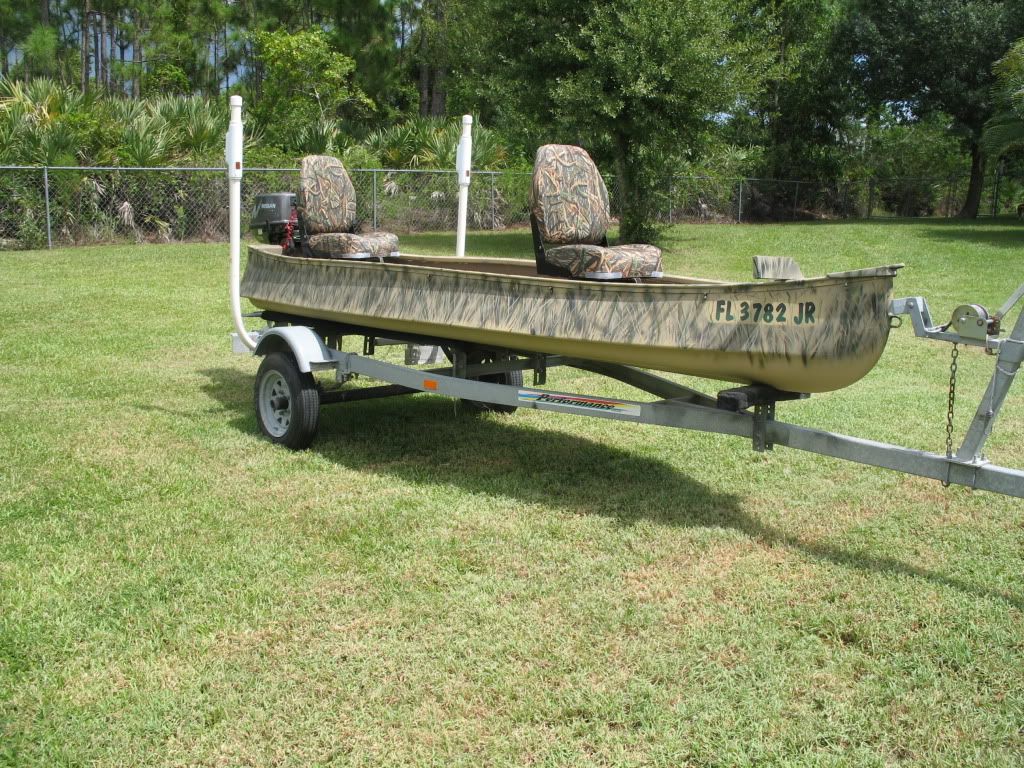 Obviously there's been a bunch of mods to the boat, namely the center box and flat floor install. New XXtra-strong transom installed, XXXtra strong bow eye reinforcement, 5 Scotty rod holder bases. 1-off hand painted camo... Cabela's rubber aggregate "tuff cote" interior non-skid (was about $200 just for paint/primer)
Will post more/better pics over the weekend.
She's strong, fishes great and is ready to tackle anything.
I can coat the bottom with RAKA's graphite/epoxy mix for an additional $50 for those interested. Will make the boat slippery/easier to pole in weeds and probably a bit faster in the water with a motor on it.
Hull, trolling motor bracket and seat bases only, no trailer included!! Wiring, seats, light box, battery tray and breaker not included as they will be going on the next project!!
Title in hand.
$725 obo.
PM me here or call me at 772-521-9990