Discussion Starter
·
#1
·
Silver Salmon Alagnak River Fishing Report
Thank you for reading this Silver Salmon Alagnak River Fishing Report from Katmai Lodge.
Even though I need to start packing, I missed last week's report entirely so will post one this week.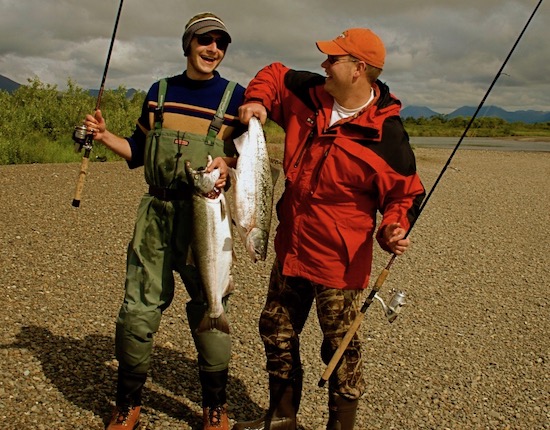 Silver salmon hotspots are dry.
With the exception of one day it has not rained all summer. Weird! Places that were silver salmon hotspots last year are dry land now. There aren't very many fish, so fishing has been tough. With two anglers you can get a double limit by working hard, but it's not coming easy.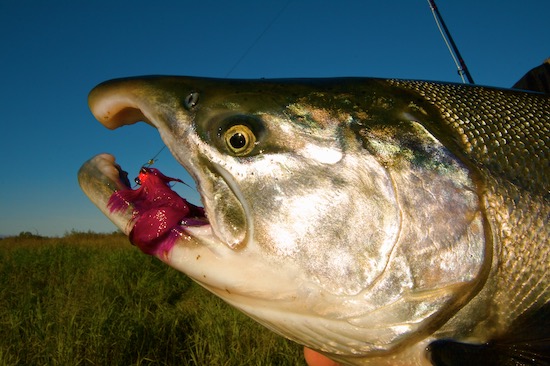 A cerise fly fooled this buck silver.
Spin fishermen get their silvers by using #4 or #5 Vibrax spinners or jigs. Fly anglers are using floating lines with weighted flies, both articulated and standard, usually featuring cerise. Everyone has their own secret colors. Mine are orange and blue.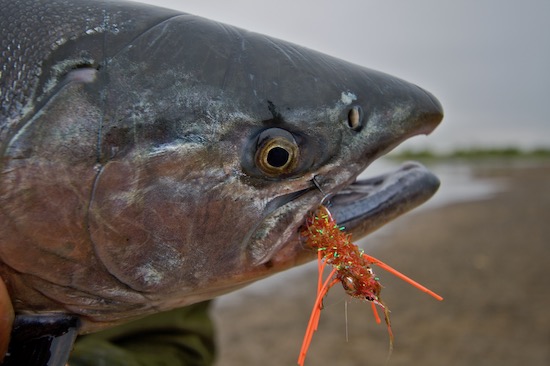 Everyone has their secret colors.
You can still catch chums but it's getting to the point of the season where there are lots of nasty, moldy ones. Lucky fishermen are catching dead ones. Time for some flesh flies!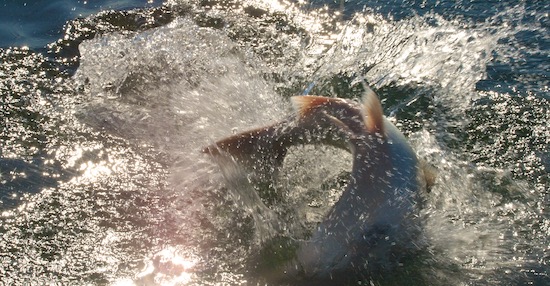 Silvers go crazy when they feel the steel.
Chums, limited numbers of pinks, and the occaisional king are all spawning. I see trout behind the spawning fish but have not fished for them- for the past two weeks all my anglers have wanted only silvers.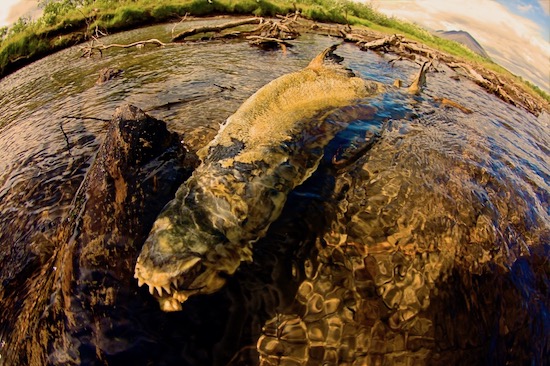 Moldy chums are everywhere.
I have one more party coming in for four days, and I leave on the 30th. There most likely will not be a report next week. But my next report will feature some exciting news!!
That's this week's Silver Salmon Alagnak River Fishing Report Thanks for reading!
Life is great and I love my work!
Life is short- Go Fishing!
John Kumiski
www.spottedtail.com
http://www.spottedtail.com/blog
www.johnkumiski.com
www.rentafishingbuddy.com
https://www.smashwords.com/profile/view/jkumiski
All content in this blog, including writing and photos, copyright John Kumiski 2019. All rights are reserved.