Discussion Starter
•
#1
•
Anyone running these Pro-drive units?
Salt/Fresh?
Pro's/Con's?
What size boat if you are running one.
Thanks,
JB
Pro-Drive is built to tackle the tough jobs and extreme environments that hunters and fishermen encounter. Our motors are constructed of durable, light weight, corrosion resistant aluminum. They are compact, easily stored and trailers as any small outboard. Pro-Drive Motors are designed to...

prodriveoutboards.com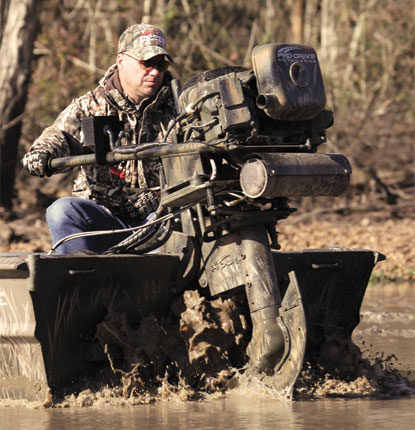 Introducing the World's First Full Power Automatic Reverse The Pro-Drive Shallow Water Outboards have had the ability to be fitted with this feature since Brian Provost developed the first working prototype almost 10 years ago. The original prototype worked similar to older style small outboards...

prodriveoutboards.com
We know that it looks like Santa's sleigh, but these Vanguards are powering much more serious business!Posted by Vanguard Engines on Wednesday, December 23, 2015

prodriveoutboards.com