Discussion Starter
·
#1
·
***************************
Installed new Fuel Water Separator and Inline Fuel Filter, and now have starvation
***************************
The day before yesterday I installed a fuel water separator, and inline fuel filter. I had been running the boat with out one, a minimum of 50 hours. I'm not sure how long the previous owner ran without one. After installation I am suffering fuel starvation, any help would be appreciated.
This is under the bow hatch. I have an 18 Gallon Aluminum Tank. The fitting at the bottom of the picture is the fitting on the top, right side of the fuel tank.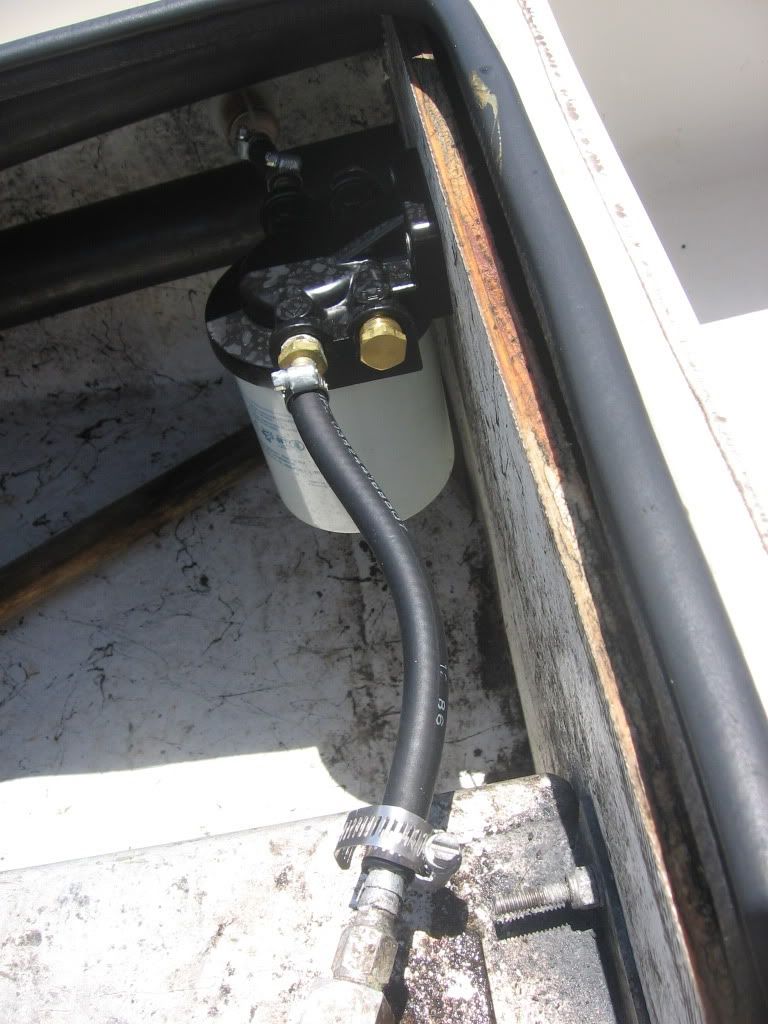 This photo is of the inline fuel filter, sitting on top of one of the rod tubes, the arrow on the filter is pointed away from the tank => to engine. This filter has never fully filled with fuel, and I am not sure if it is suppose to. I apologize for the blurry photo, but you can just make out the level of fuel currently in the filter. I have never seen more fuel in it, than what is pictured, even after/during WOT.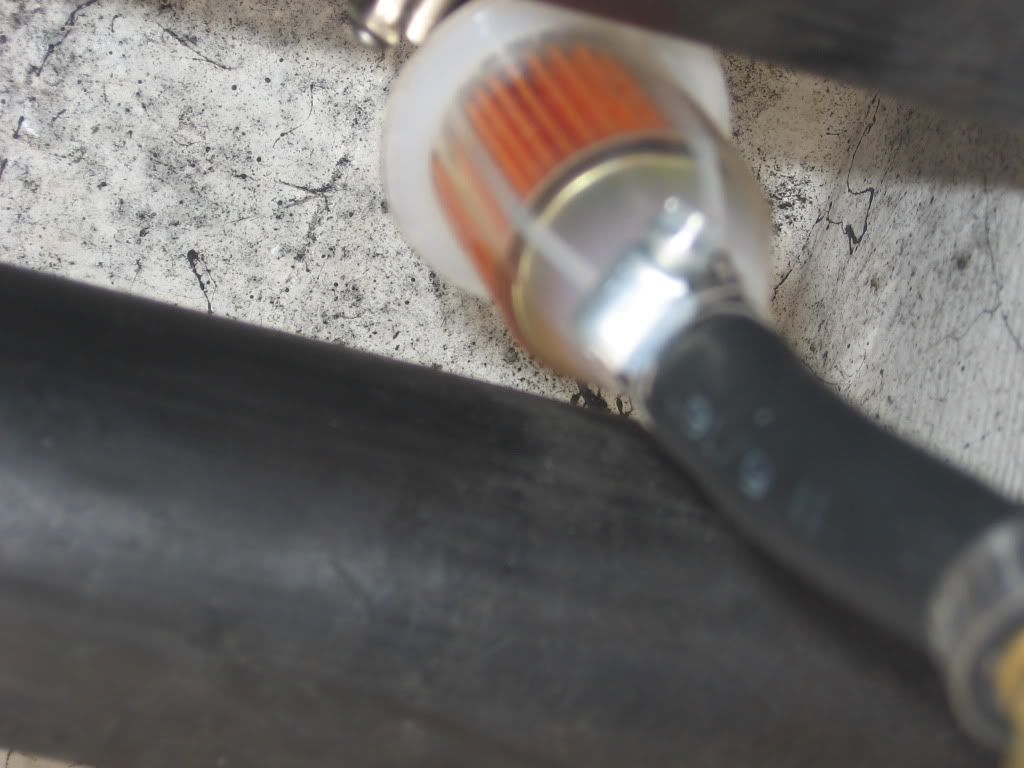 Thanks for your help in advance. This is one of the best communities on the internet.
ED: Also, what can I use to clean below deck, it seems to have a good bit of mold/grease/muck in there.
Woops** Wrong Forum!! Please move from Electronics