Discussion Starter
·
#1
·
North Indian River Lagoon Fishing Report
Fished four days this week on the Indian River Lagoon. It was good! Fished one day on the Banana River Lagoon. It was a pleasant paddle.
Upcoming Events
On November 9 starting at noon,
Kayaks by Bo
in Titusville is having a "Meet the Author"/book signing with John Kumiski. His new book,
Fishing Florida by Paddle
, is now available!
For those unable to make it to the book signing, Fishing Florida by Paddle is available here-
http://www.spottedtail.com/fishing-florida-by-paddle/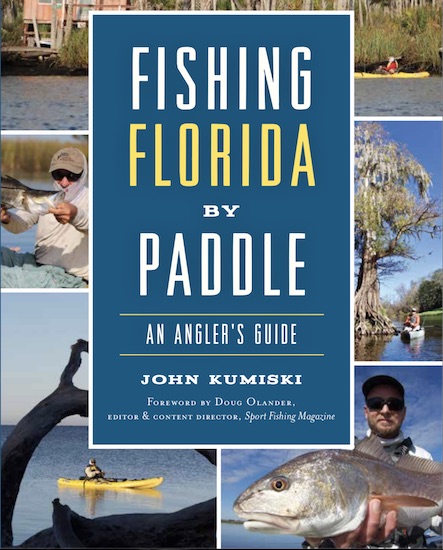 Bugs- The Forgotten Food
I have a copy of the 1971 Professional Guide's Manual written by George Leonard Herter for the North Star Guide Association. An excerpt is printed below-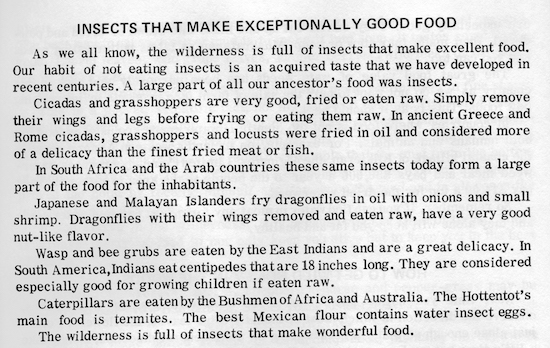 Try an insect next time you're hungry!
Fishing!
Monday
Itching to get out again, I tied a kayak to the roof of the chariot. My destination, picked more-or-less at random, was the Indian River Lagoon. Due to the water quality I have not fished there much in the past several years.
I got there just as the sun was appearing. The water's surface was smooth and shiny. Barred owls hooted. Mosquitos bit me. To my complete surprise, jacks were going off all over the place. Haven't seen that in the river in way too long. Got in the boat, started paddling, started casting a popper.
Got a jack of a pound or so. Got a trout, somewhat smaller. Ran over a pair of tailing reds. The jacks were not very interested in my popper, which was strange.
Changed flies to a small white streamer. Stood up and started looking. The water wasn't clean, but it wasn't algae nasty either. I could see the bottom as long as I stayed shallow. There were a lot of mullet around.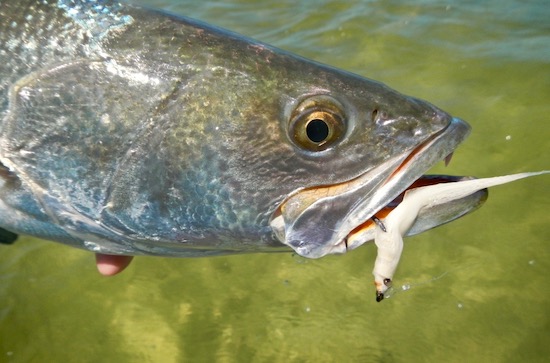 I started seeing trout. At first they were too close when I'd spot them, but as the sun got higher I was able to sight fish them.
Every good presentation got a fish. It was uncanny. The fish were all nice ones, 20-24 inches. Got a slot red for good measure. Off the water at noon, it was a heck of a morning.
Tuesday
Weather holding, went to a different area on the IRL, launching the kayak around 1030. The water was dirty. Kept paddling until it cleared up, then started looking.
There were more redfish and fewer trout at this place. There was more wind, too, which made fishing harder. I tried wading but couldn't see anything.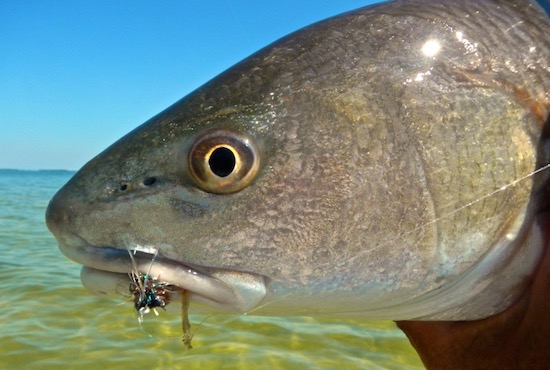 I had five good shots at slot reds. Only one ate, a fly without a name.
I saw a fish and dropped a grizzly seaducer on it. It took, I struck and missed. It swam right under the kayak and sat there. I dropped the fly back in its face. I was fairly shocked when it ate again. I released it a few minutes later. It was a big trout, every bit of 26 inches.
Ended up doing well again, another great day.
Wednesday
Tammy and I were there at first light. The jacks were not there but the mosquitoes and no-see-ums were. They tore us up.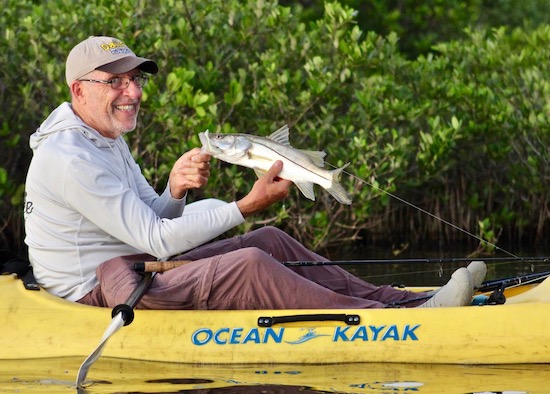 Forecast called for wind and clouds so I brought a spin and fly rod. Never touched the fly pole.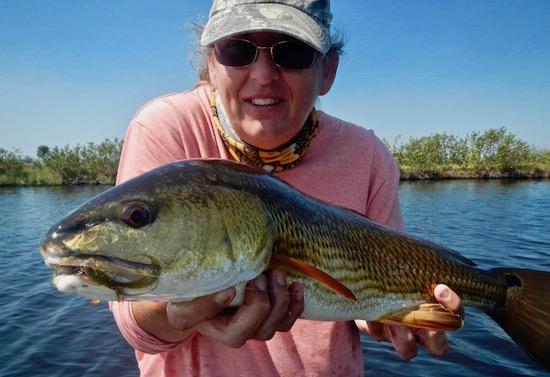 Tammy tossed a 5.5" jerk bait. I tossed a DOA Shrimp. I caught more fish, she got better quality. I did not get a red, but she got two. I got a pompano, a flounder, and a sea robin in addition to numerous trout to about 22 inches. Among other things, she got a trout about 28 inches.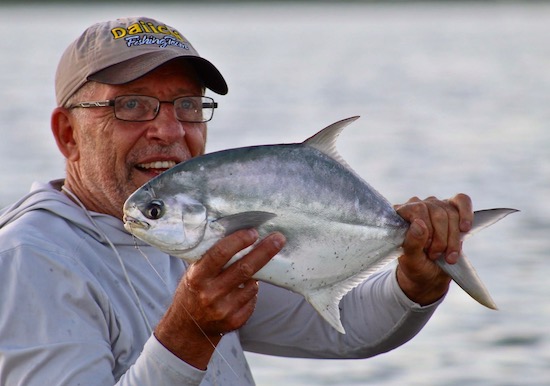 Another awesome day.
Thursday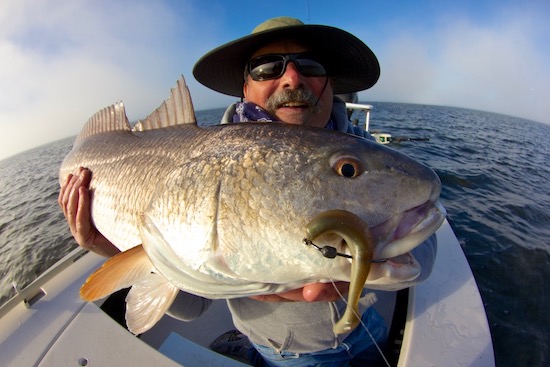 Tom Van Horn and I launched the Mitzi for some serious IRL scouting. We covered miles of shoreline, finding trout, black drum, and redfish, and hooking two snook. We could not get the drum to bite any of our soft plastics; however, the trout and reds were reasonably compliant. In most places the water was reasonably clean. Some green stuff, not seagrass, has started growing on the bottom in some places.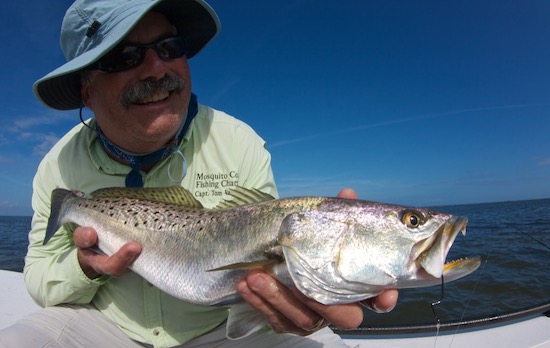 Fishing was never hot, but it was pretty steady all day. We did pretty well.
Saturday
Last time I went to the Banana River Lagoon I said to myself, "It will be a long time before I come back here." I tried it today. The water is better than it was but you really can't see the bottom. Of course the water is still pretty high. Other than a few mullet I saw no fish, got no bites. Did see one dolphin and one manatee. You know it's a bad sign when you show up on a Saturday with nice weather and no one else is there.
And that is this week's north Indian River Lagoon Fishing Report. Thanks for reading!
Life is great and I love my work!
Life is short- Go Fishing!
John Kumiski
www.spottedtail.com
http://www.spottedtail.com/blog
www.johnkumiski.com
www.rentafishingbuddy.com
https://www.smashwords.com/profile/view/jkumiski
All content in this blog, including writing and photos, copyright John Kumiski 2019. All rights are reserved.