·
"I got to stop wishin'. I've got to go fishin
These pictures were taken at the Church Mouse in Fairhope, AL the night I learned to tie this gem with the Eastern Shore Fly Fishers. Although he isn't a member of this forum, I want to thank Chuck Fisk for researching the crap out of this pattern in order to learn and teach it, and for sharing his knowledge.
We were cutting it a little close on some materials that night, so I'll try to point out all of those cases. This fly is easiest tied on a #4-1/0 hook, but I've seen it on a 6 and imagine you could go bigger or smaller if you feel so inclined. I was told to use mono for thread and usually do, but shrimp tied with white thread have caught fish too. I have tied this pattern with shrimp and white supreme hair and had success with both. I add glow strands to the white for dock lights.
1. Start by tying in your dumbell eyes just behind the eye of the hook. I have always used home made, and used to make up a half dozen at a time, but find it easier to tie in a 1" piece of 20#+ mono (whatever you use as a weed guard will be fine) and epoxy the glass beads (the kind used for arts and crafts jewelry.) on the ends later.
2. Wind your thread back just forward of the hook point and tie in 3-4 rubber legs. You'll notice mine were short because this is where we were low on materials.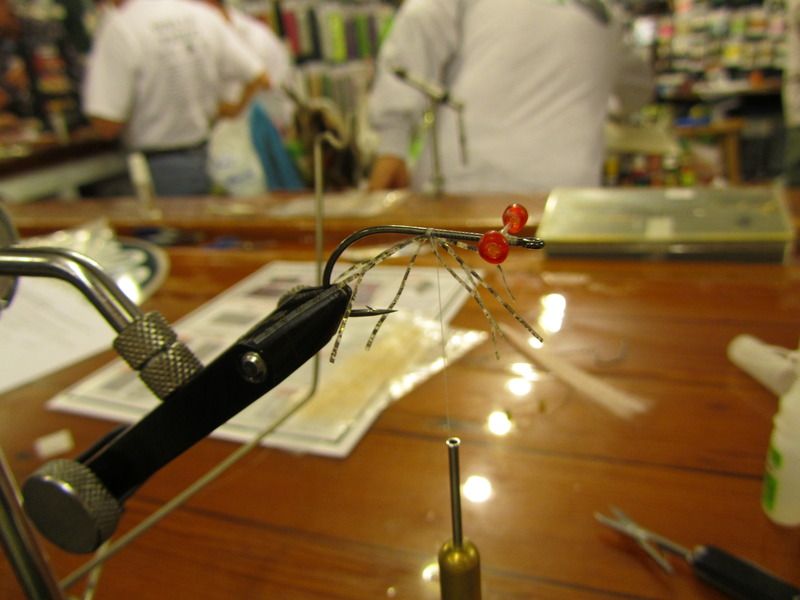 3. Make some working room.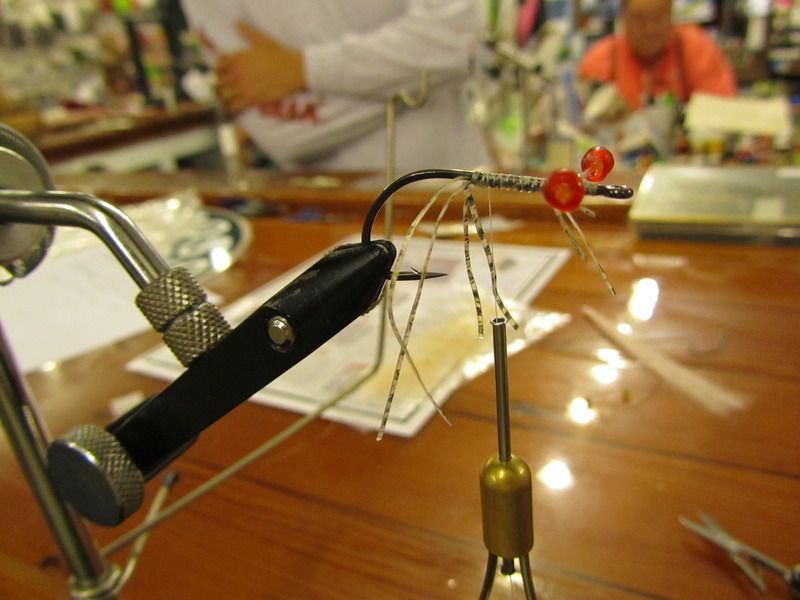 4. I skip this step on #4 hooks. Palmer EP fibers into the space you just created, trying to keep them pointed down. I was taught to pull the fibers to 1 side before palmering, but typically pull down as i go. 1" tarantula brush is great in this application. Secure the end of the SP wire, then work back a couple turns between strands.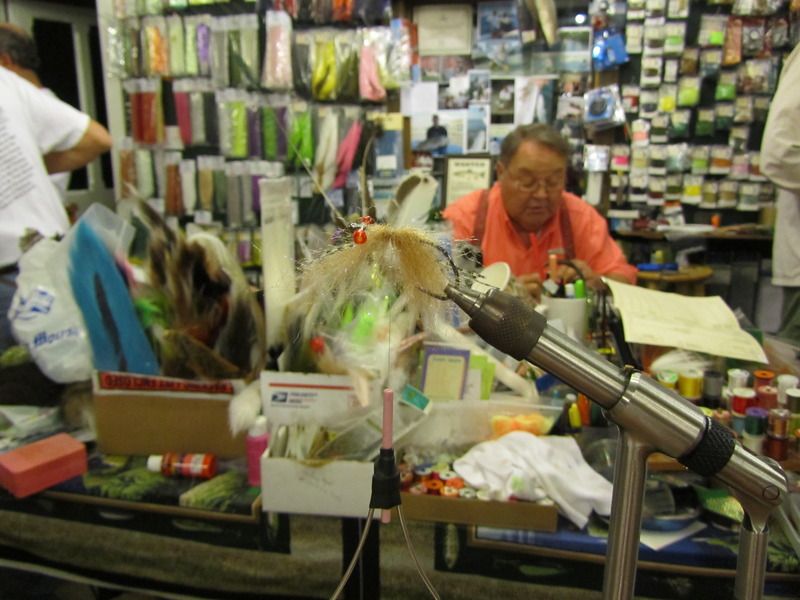 5. Cut 2 sets of supreme hair about twice the shaft length and roughly the diameter shown. You can go a little thicker or thinner, longer or shorter. It's not a science. We went thin that night, but I've seen thinner catch plenty of fish. Blend in flash strands of your choice.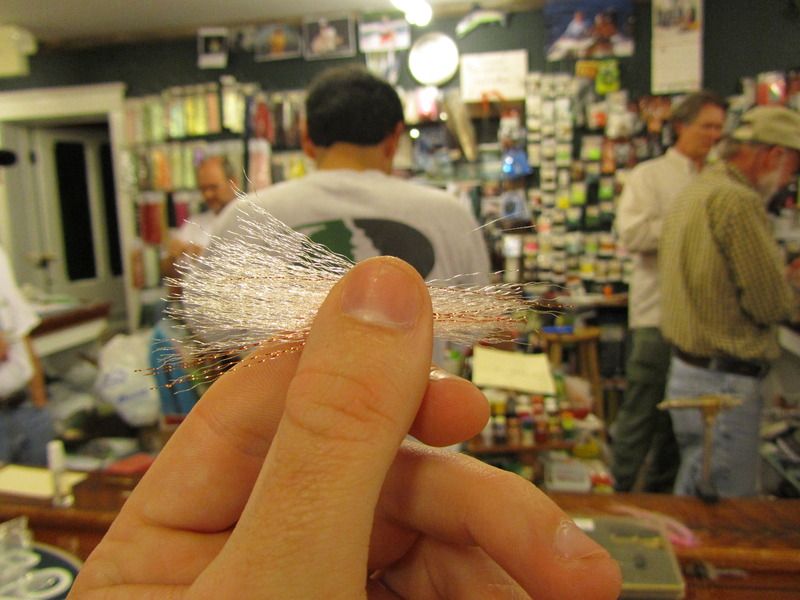 6. Tie in with just a few wraps.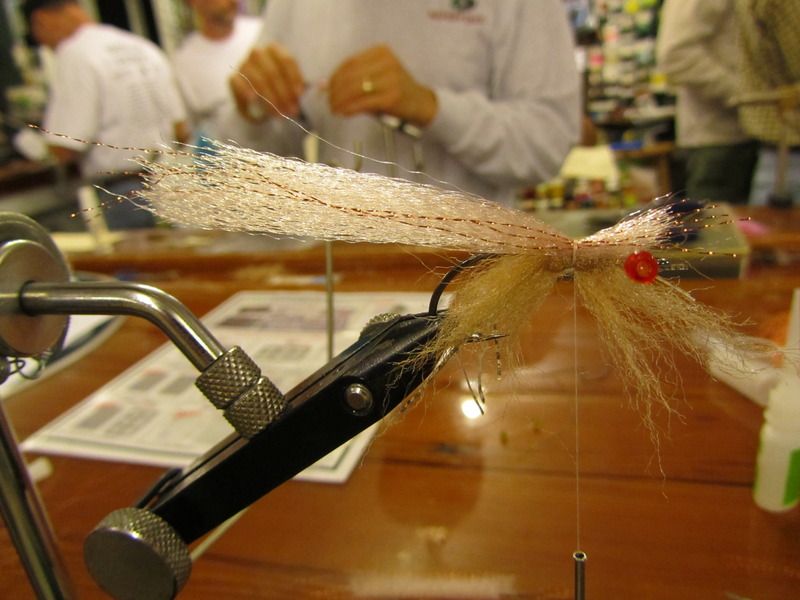 To be continued...