Discussion Starter
·
#1
·
I used some Oznium LED's on my current boat and I'm very pleased with them, so I plan to use a ton more on my next boat which I'll be purchasing soon. However even though I've never had an issue with them, even the one in my livewell, I still wanted to test their waterproofness.
So to do this I filled a container of heavily salted water and submerged the LED's, including the inline resistors, and have been agitating the water and testing them every few days to make sure they still work the way they should. So far so good.
Test started on 8/6/13
Testing the LED's with a 9v battery, they are actually much brighter when you use a 12v source like they are designed for. So it's been 10 days and they are just fine, I'll keep going a while longer, but I'm sure they will last about as long as my boat will.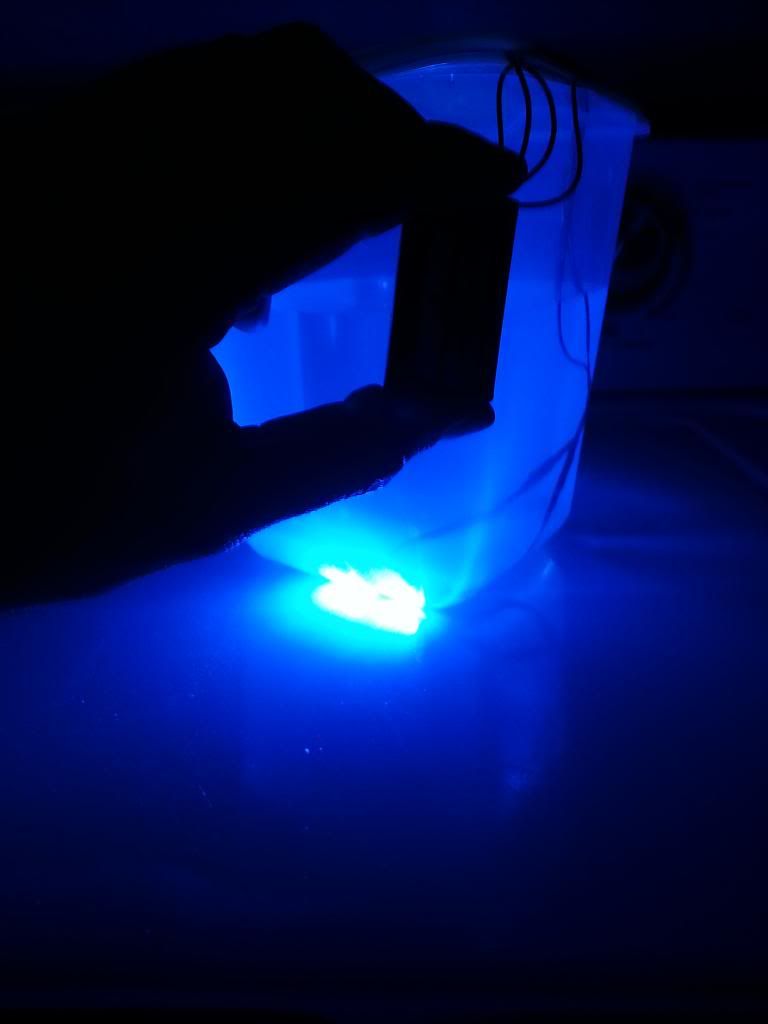 I'm going to use them in the cockpit and livewell again, but also in an underwater assembly mounted on the rear of the boat. For the underwater assembly I'll probably use 5-8 of them per side. I also have some thoughts on making a light array for the front to spot lobsters and flounder……
Here is a picture of my current boat, I used just one of these 4 chip LED's on each side, and one in the livewell. You can see how bright just one of these little LED's are.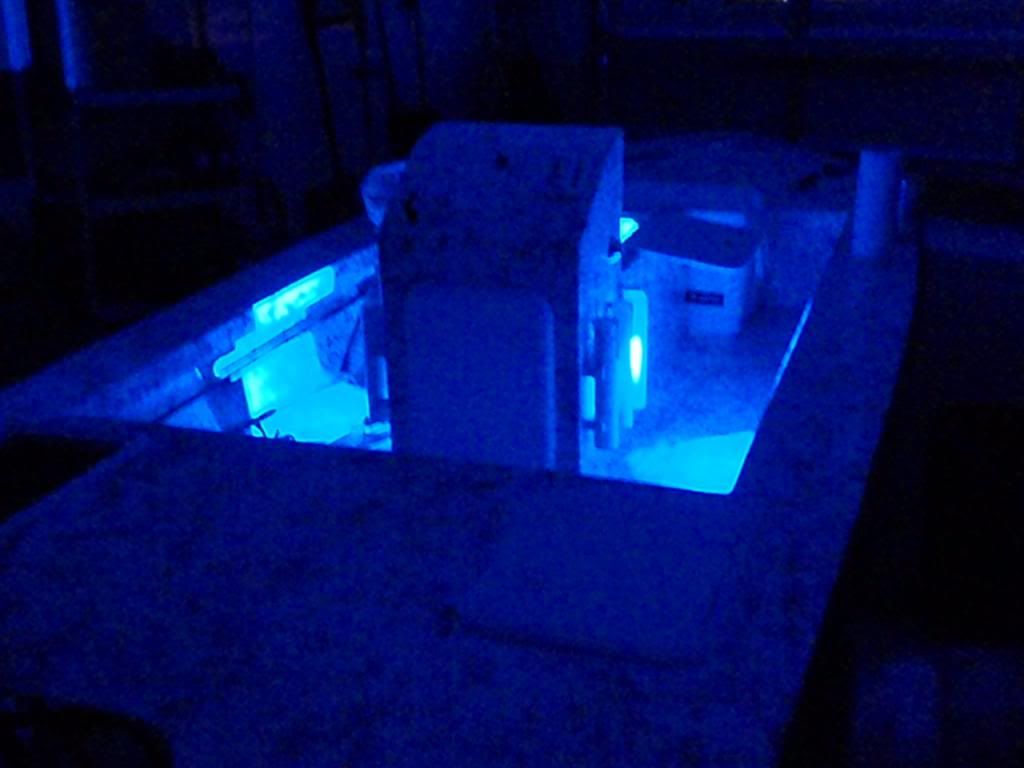 Here is a link to the ones I used and are testing.
http://www.oznium.com/marine-led-floodlight