Discussion Starter
·
#1
·
Just picked up a cooler mount kit from Kennedy Tie Downs for my Kysek 50L.
The mount is super low profile, when I say super low profile... I mean it... nothing to trip over like other versions or chocks...
The kit mounts with screws or through bolts (with access) to the deck. The webbing is super strong with 0 stretch in it. The tension locks and the mounts are stainless steel.
Install was super easy, place the cooler where you want it, attach the straps to the cooler and then line up the mounts to the floor. Mark holes and drill a pilot hole, then marine caulk and screw down or through bolt with stainless hardware.
Took less than 10mins to install and I've had it out a few times already, the cooler didn't budge... The floor mounts are maybe a 1/4" off the floor at best...
If you are interested in picking up a set they are $38.00 and you can get the kit at Kennedytiedown.com
#kennedytiedown #kysek #pathfinderboats #Reflexmarine #cwhiteart
http://s631.photobucket.com/user/cpwhite0512/media/IMG_3924_zpsprqfm7vz.jpg.html]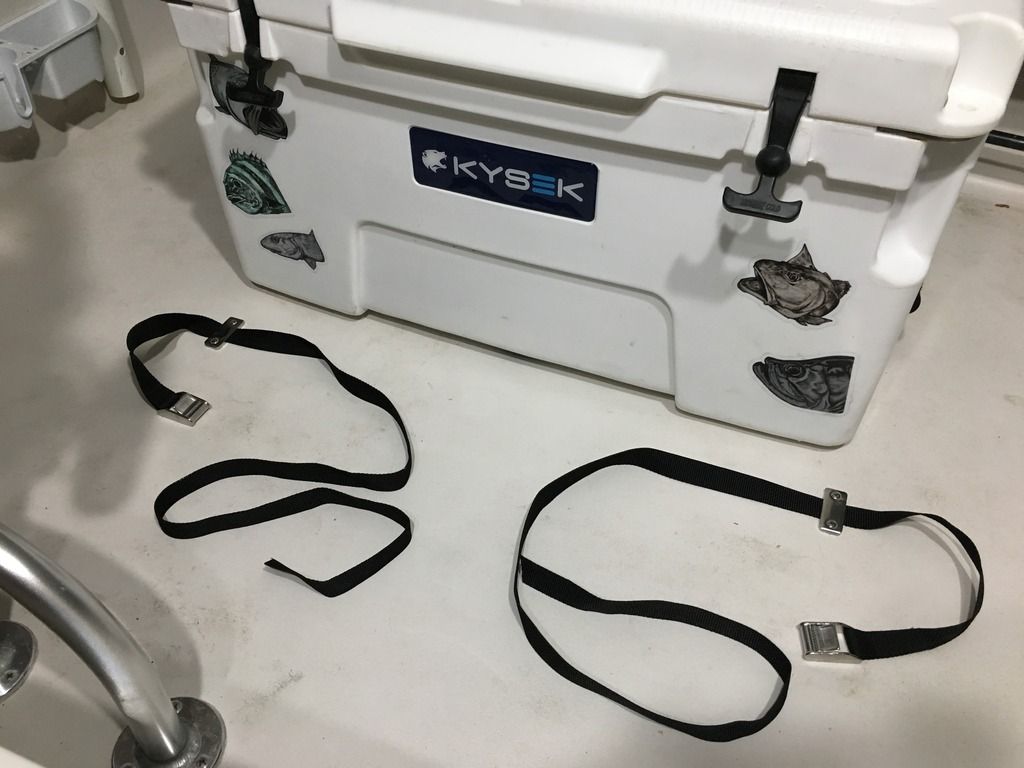 [/URL]
%5BURL=
http://s631.photobucket.com/user/cpwhite0512/media/IMG_3925_zpsg8zfsy4h.jpg.html]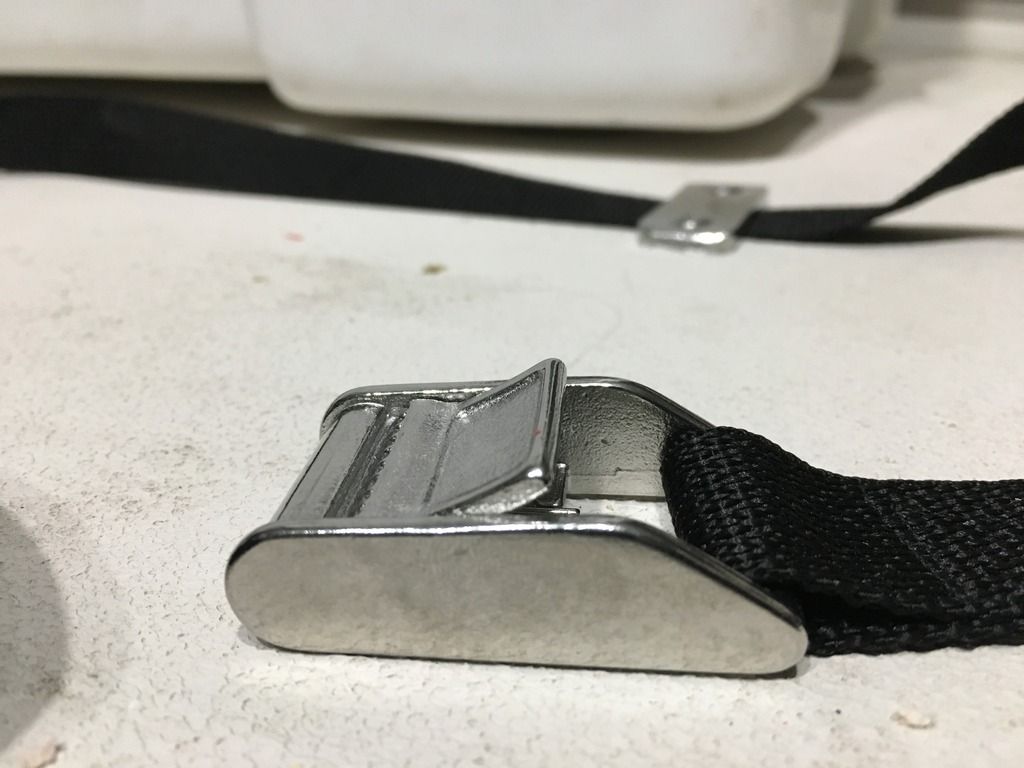 [/URL]
%5BURL=
http://s631.photobucket.com/user/cpwhite0512/media/IMG_3926_zpsbvc0oy2w.jpg.html]
[/URL]
%5BURL=
http://s631.photobucket.com/user/cpwhite0512/media/IMG_4106_zpsxhuldx1m.jpg.html]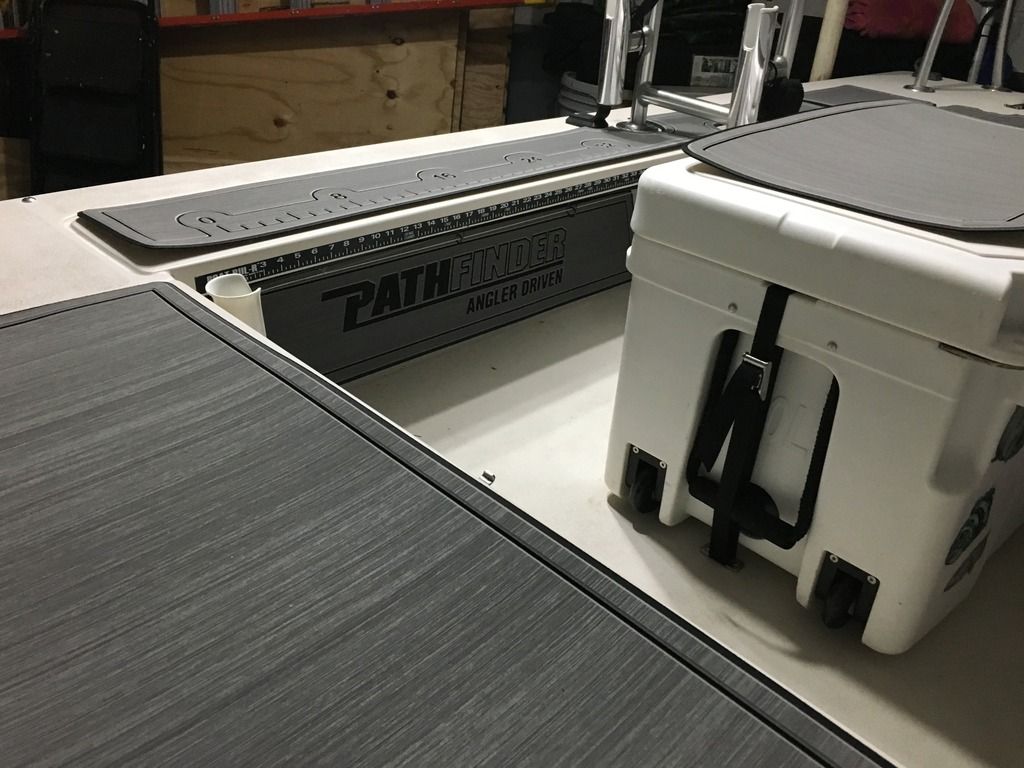 [/URL]