Discussion Starter
·
#1
·
Half models are a classic method to build boats.
Using a scale of 1 inch equals 1 foot it's an effective
way to create out of wood what you see in your imagination.
I have a thing for hulls that are 16 feet long, so I start with
a block of wood 16 inches long. Since a 2x4 is actually 1-1/2 inches
by 3-1/2 inches that means the design dimensions of the wood are
16 feet by 3-1/2 feet by 1-1/2 feet, ideal for a microskiff.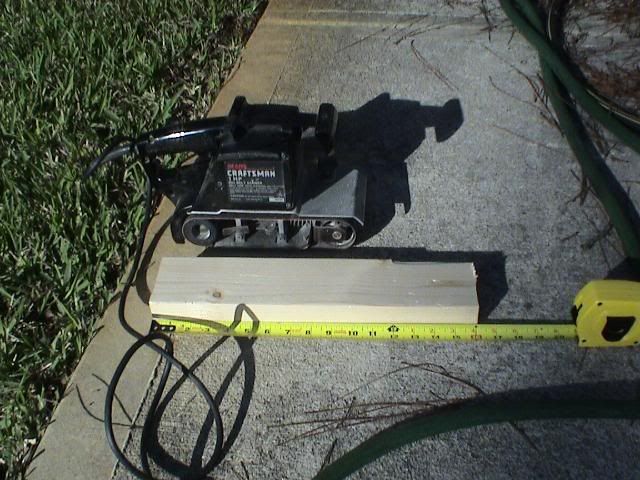 I draw the rough shape of the bow...
and cut the excess offf with a jigsaw.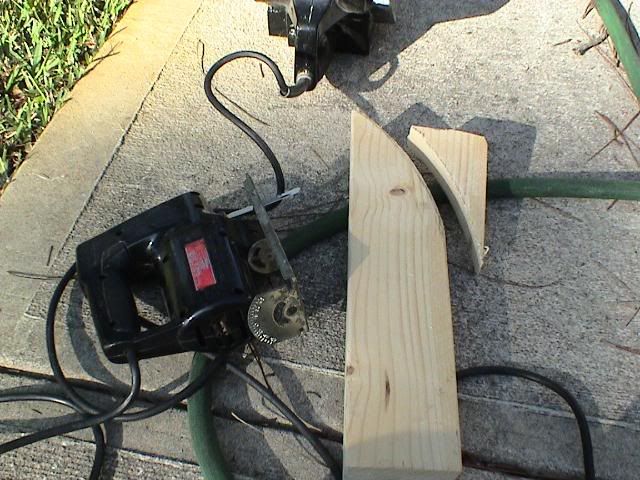 Then with a belt sander, start removing wood.
Each pass over the moving sanding belt takes off a small amount of wood.
After about 10 minutes the rough shape of a hull reveals itself.
Transom shape looks about right...
Bow flare starting to look like what I want...
And to see the entire hull shape, hold the model against a mirror.
Computer assisted drafting is a recent development,
It's not necessary to design a hull. A half model is fast,
easy, simple, inexpensive, and you can see the hull exactly
as you intend to build it. Hull dimensions can be measured
directly from the model when it becomes time to build.
Plus you can varnish the model, mount it on a plaque
and hang it on the wall. They look pretty good in a gloss finish.
Don't want to build an entire boat, but want to see what your
idea of a hull would look like, carve out a half model, it's fun.
And if it looks good enough, you might get the desire to build
it full size, just for the hull of it.