·
Living & Dying in 3/4 Time
Discussion Starter
·
#1
·
First addition to the new skiff was a Garmin GPSMAP 545, last week it was only stuck with velcro while the RAM was on order. The RAM mount came in last night and I go busy.
Below is a list parts list: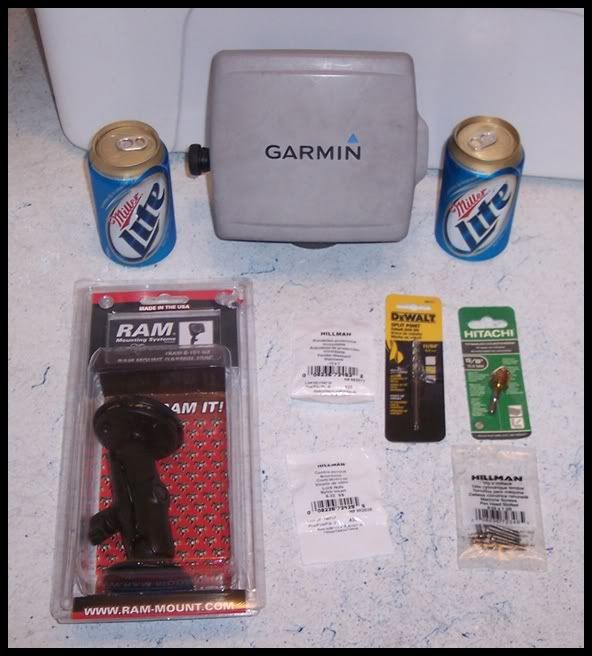 4 - 8x32 Stainless Bolts
4 - 10x32 Washers (They didn't have fender style washers in size 8)
4 - 8x32 Nylock Nuts
1 - 11/64" Drill Bit
1 - 5/8" Contersink Bit
1 - Ram Mount - RAM-B-101-G2U
1 - Garmin GPSMAP 545
2 - 12oz Miller Lites (Optional, but recommended)
First layout and test fit the unit, mark the bolt location, and drill. I just a nail to create divot to keep the drill bit from wandering, trust me on this! 
Holes drilled and and chamfer the edges with a counter-sink bit (helps prevent future stress cracks).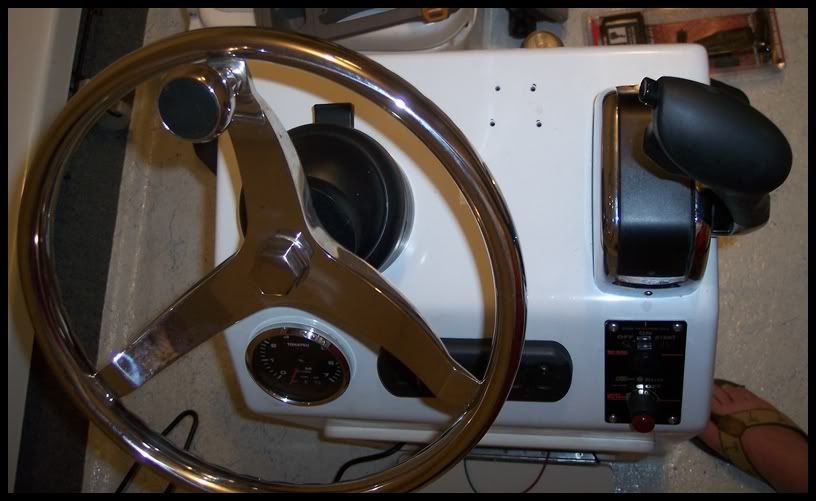 Second apply silicon or 4200, I didn't want 5200 permanency, around the base & bolts to seal out water. Press firmly and then start the contortion.  :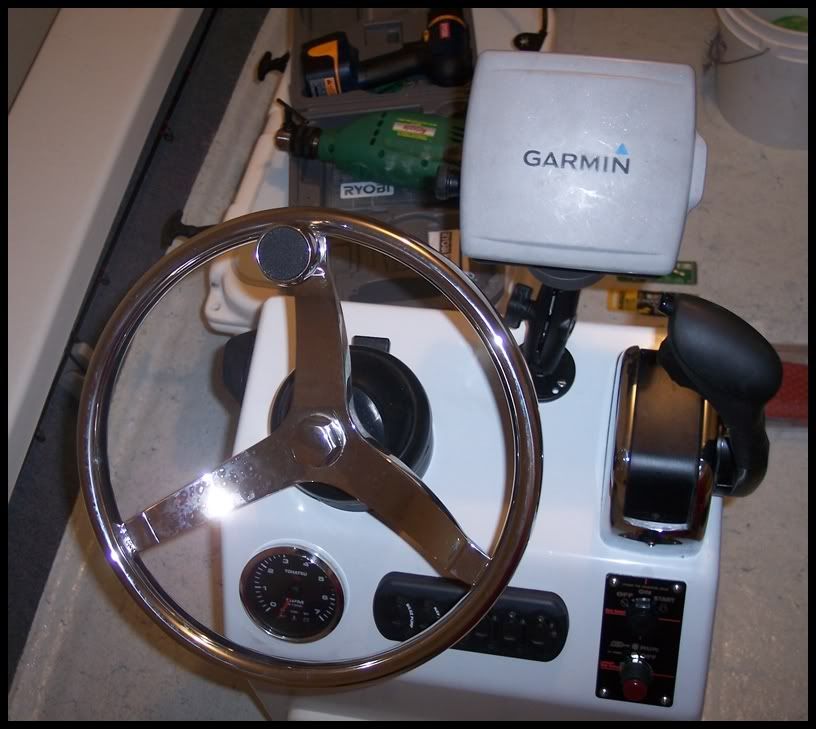 Thirdly install the washers and nylock nuts.  This was a pita with flat head machine screws, Lowes didn't have any phillips heads. But it turned out good enough for me!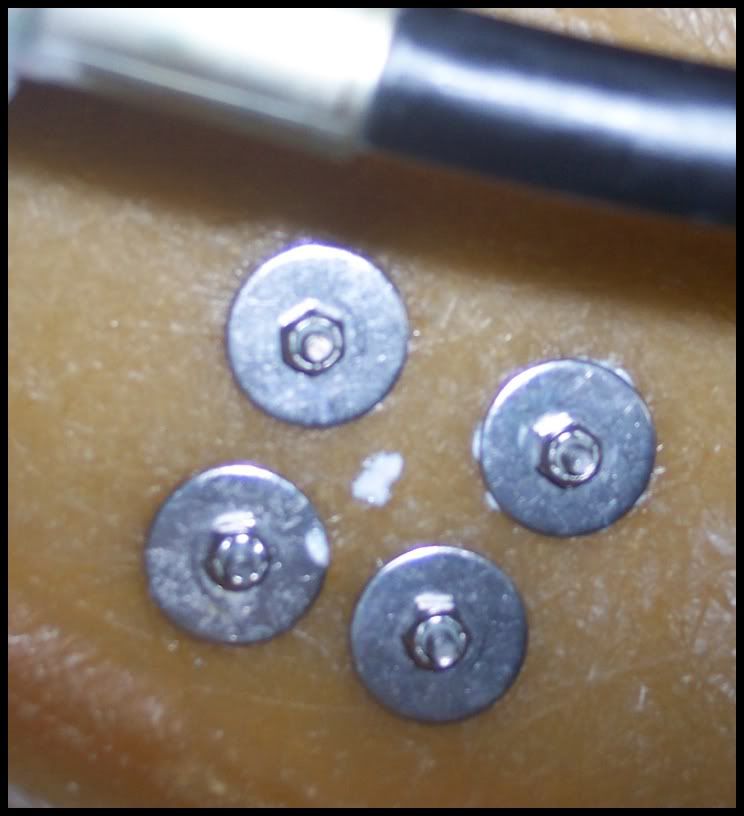 Lastly drill a hole for the power and transducer wires, chamfer the edges again. Then install a wire cover/clamshell, which I did not order... And you're done! Enjoy the permanent mount, dodge the oyster bars, and put the hammer down!
None of the eletrical wiring was shown because it was plug and play, Aknona had the wiring waiting in the console; straight to the battery switch with an in-line fush on the Garmin.