Discussion Starter
·
#1
·
Hello All,
I need to get this boat and trailer out of my soon to be ex's yard..ASAP!!
The boat is titled and registered in FL. The title is lost, but I will gladly go on a Sat to the local tag agency to sign it over. I cannot incur ANY expense in the transfer process. The hull is solid, but has had multiple repairs over the years and is not the prettiest thing you've ever seen, but does float and in my estimation can be cleaned up nicely.
The trailer is not titled and will need to be wieghed and registered as home made, as I never completed this process when I purchased it from a local jet ski shop that had it  laying around. The trailer has been sitting for some time and while the tires hold air, i would not suggest driving to far on them. Also, I am certain the hubs will need to be repacked so also not a good idea to travel very far on them.
I need it gone by this weekend, so if I don't get any responses here, I plan on dragging it out to the road and putting a FREE sign on it Sat morning. Please send me an email to
[email protected]
if your interested.
Here is a pic;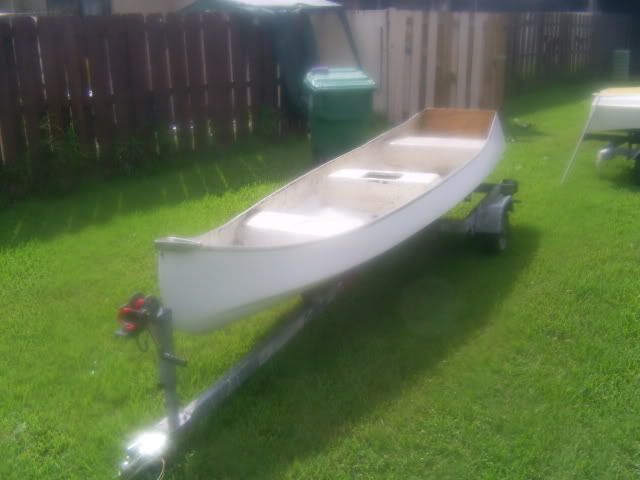 Thanks,
Luis