Discussion Starter
·
#1
·
As most know I've been fly tying and lure making for quite some time. For years most of my efforts were for the trade, shops, other guides, and the few dedicated anglers that sought me out. I've decided to widen my approach and make top quality lures available to anyone that wants them. I won't be keeping anything in stock, everything will be made to order. Anyone that just wants a few bucktails would probably be better off just going to their favorite shop, but if you know what you want give me a call....
Here's some pics of what I'll be doing...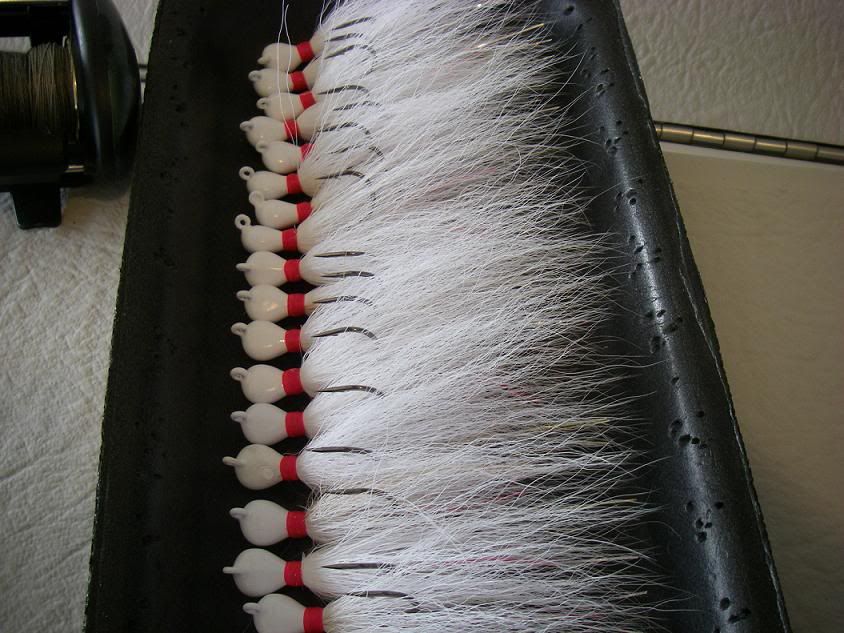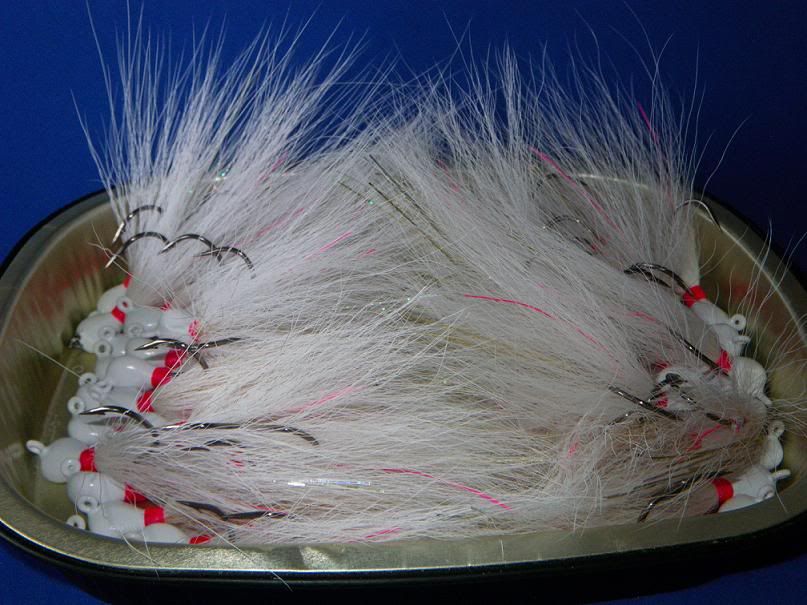 These are both small orders of 1/4 oz. backcountry jigs, the bottom photo is half of a 100 piece order waiting to be packaged. I'm doing bucktails in 1/8, 1/4, 3/8, and 1/2oz sizes -head color of your choice, tail any color, with holographic flash and super glued thread. The heads are powder coated and baked for a durable finish, the hooks are extra strong black nickel, and I can add extras like plastic tail holders, etc. Jig prices start at $3.00 each, with a price break at 50 to 99, and a second price break for 100 or more per order... (less than 50 - $3.00.... 50 to 99 - $2.75.... 100 or more $2.50... packaged in plastic sleeves, shipping extra)
More pics...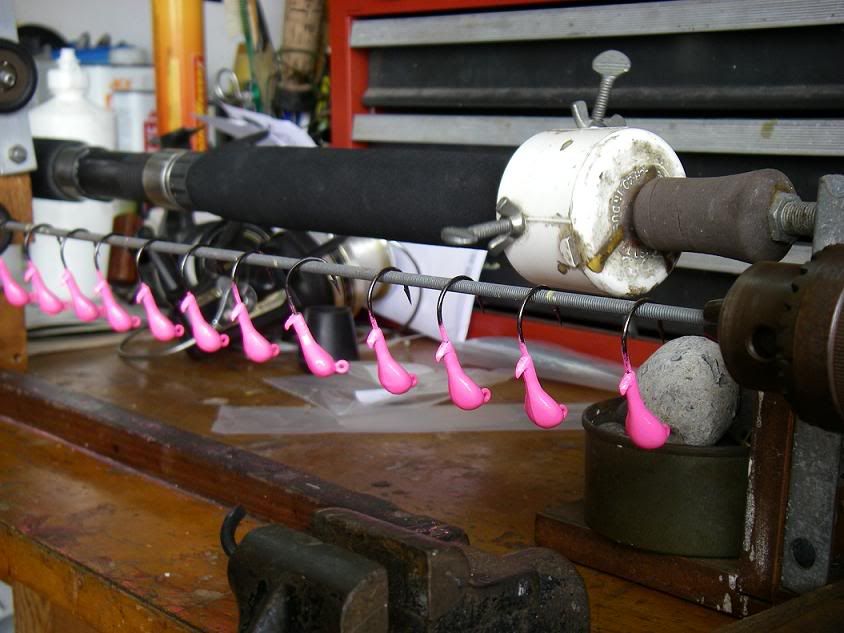 Here's a bunch in my favorite color for Gulp tails, fl. pink...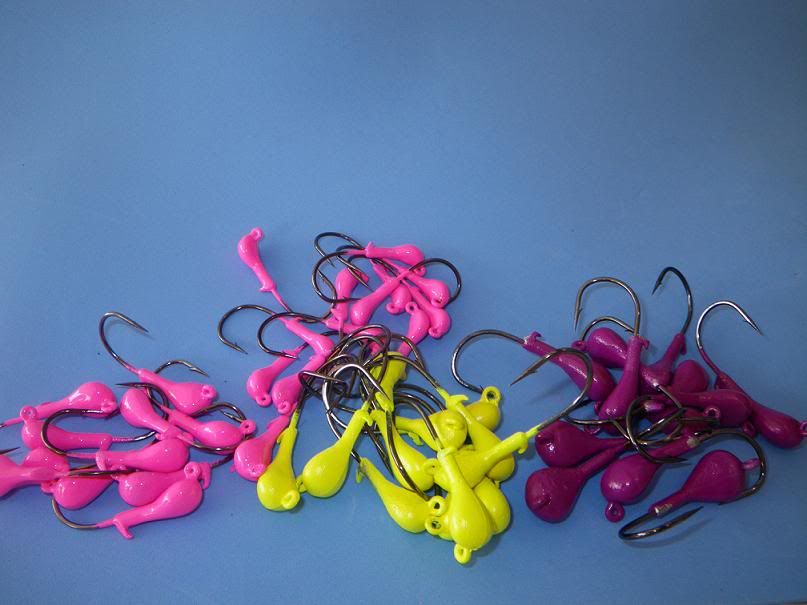 This small order is a dozen of each in 1/8, 1/4, 3/8, and the purple are 1/2 oz, shipped out of state the same day they were completed.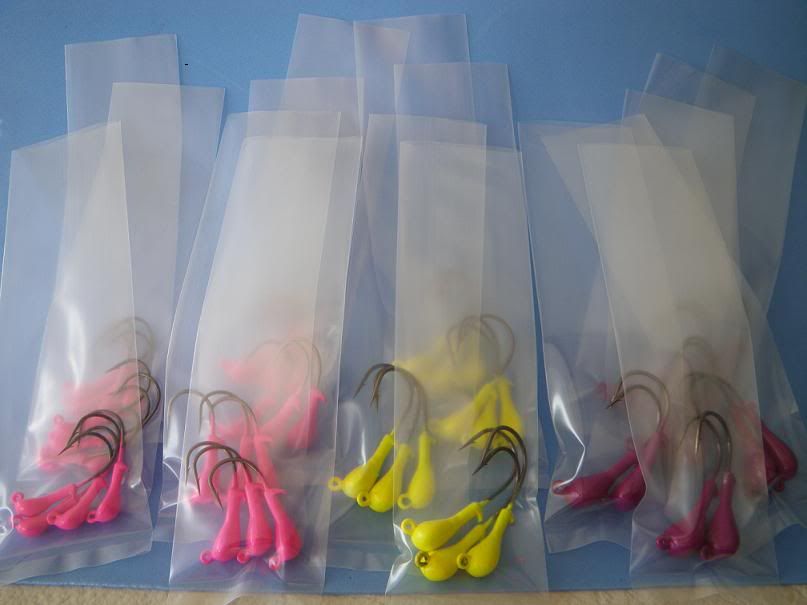 These are heads for Gulp or plastic tails and come in the same size range as above.... I also have them plain to be used as "Troll-rites" for fishing live baits. Your choice of colors and sizes all $1.00 each with no price break for quantity, but the same high quality finish and hooks.
Give me a call anytime to work up an order at (954) 435-5666. I'm perfectly comfortable with several anglers combining an order to reach discount levels. If you like what you see don't keep it to yourself, tell your friends.
Thanks.