Discussion Starter
·
#1
·
Hey everyone,
There's been a bunch of people from the forum contacting us about our new Cayo 173 skiff we're getting ready to launch so here's a little info.
Cayo 173
17' 3" long
62" wide
20-50hp
Tiller, side console, center console, and offset console available.
Vacuum infused Hull, deck, liner, and consoles
We started off last year designing our hull on CAD and after a few different designs we had the hull plug CNC cut to our exact specs.  The hull has a rounded chine entry for ZERO hull slap and forms into a sharp reverse chine towards the stern. The bottom of the hull has 4 strakes and a 2 degree V. The hull also has the deepest largest continuos integrated spray rails in its class for a VERY dry ride. After the hull mold was made we ran the hull with a temporary wooden deck, 10 gallons of fuel, 2 guys (215lbs/ 185lbs), and a 20 horse Tohatsu tiller with a stock 3 blade prop. We were able to hit 26 mph and we're really happy how well and dry it ran.
Next was designing the deck. We went with 2 very large molded in hatches with finished buckets in the rear deck and 1 large molded in hatch with finished bucket for the front deck. All the hatches have deep gutters and drains. All hinge and latch areas are recessed to give you a perfectly flush deck.
The standard skiff will be offered in a open bulkhead with no subfloor/ cored raw glass finished cockpit. We'll also be offering a finished inner cockpit liner very soon
Hull prices starting at $7495.00
I'll try to answer all questions on here but you can always call, text or email me anytime. Our Demo skiff will be available for sea trials by 2/28/15. Enjoy the skiff porn!!!
Thanks,
JB
Cayo Boatworks
10430 66th N #10
Pinellas Park, Fl. 33782
727-698-6260
[email protected]
www.Cayoboatworks.com
CNC foam cut hull plug
Final blocked and sanded hull plug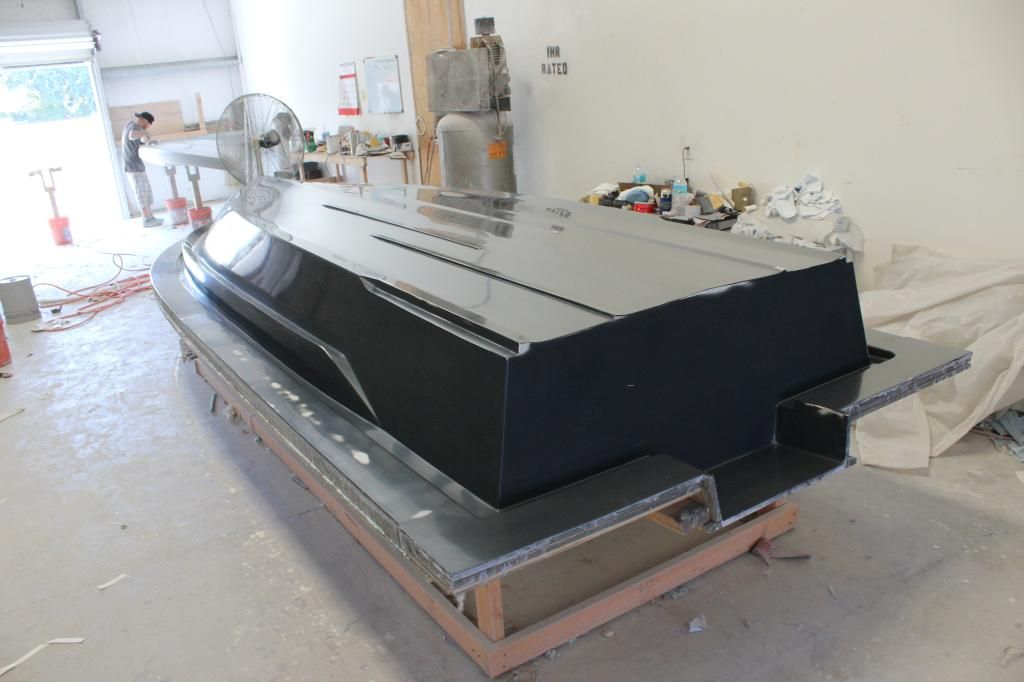 Hull mold started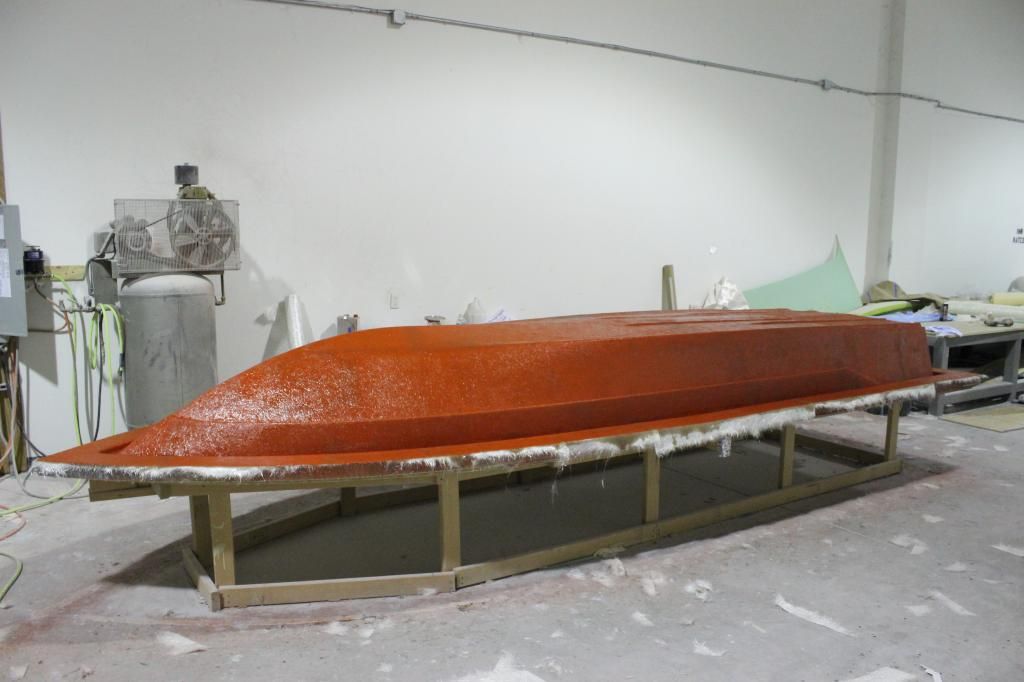 Hull mold finished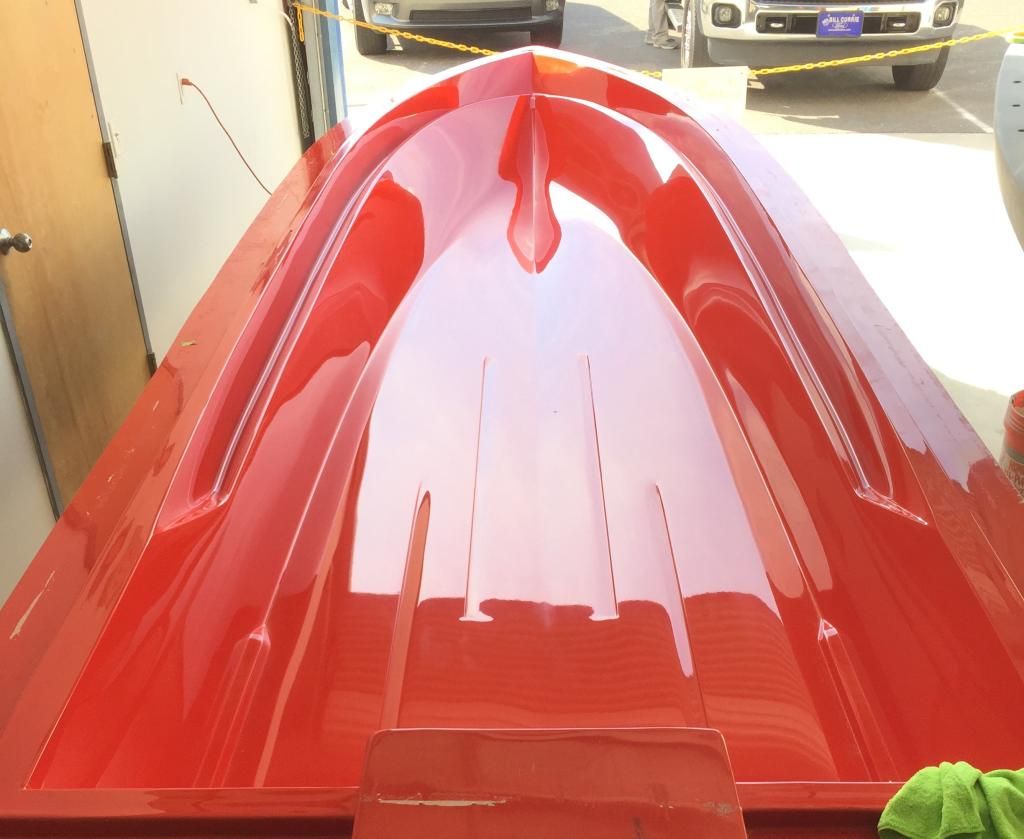 Deck plug started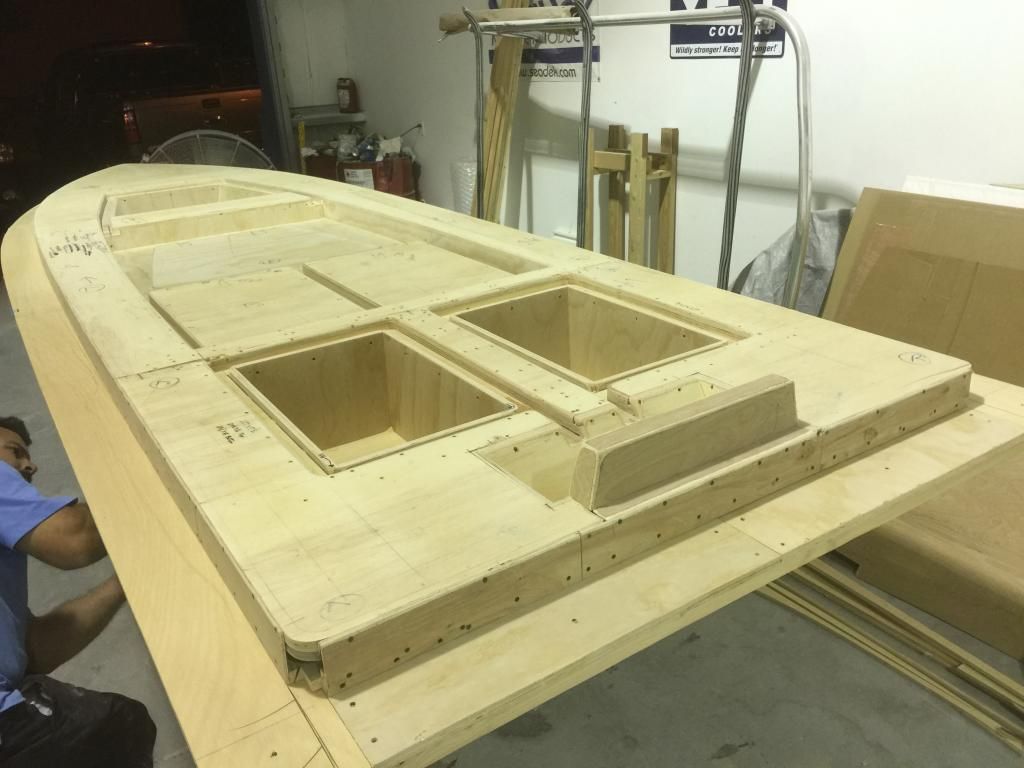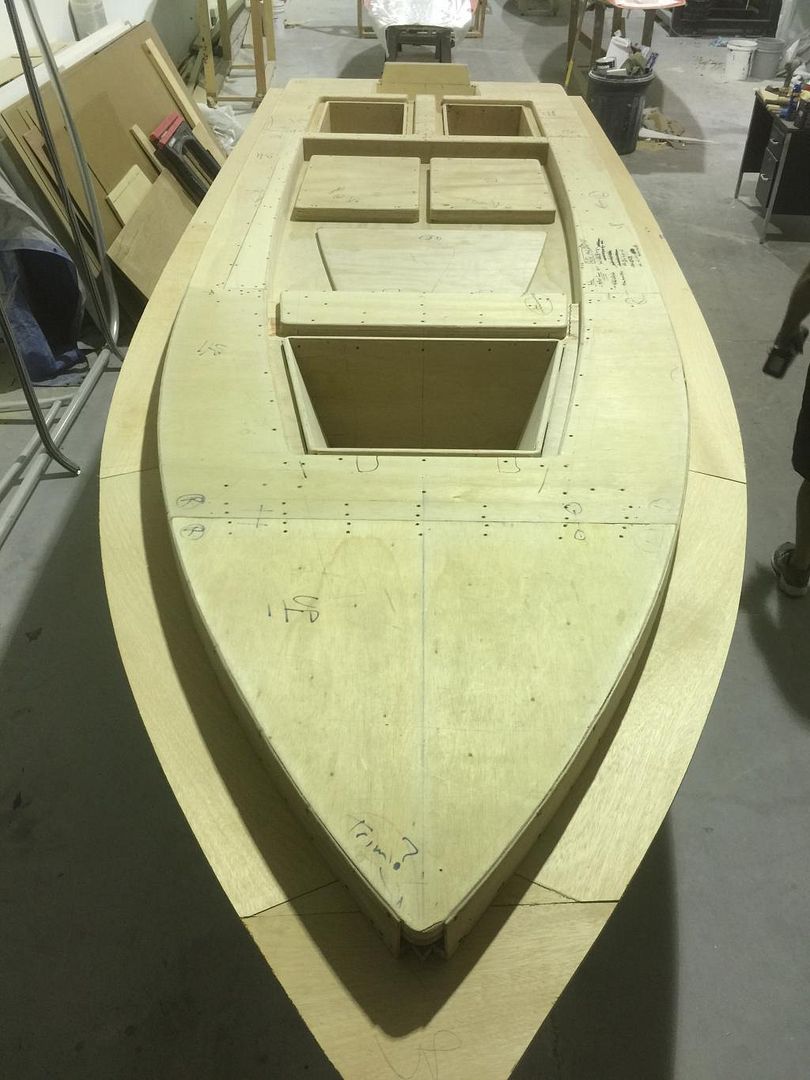 Deck plug finished with nonskid pattern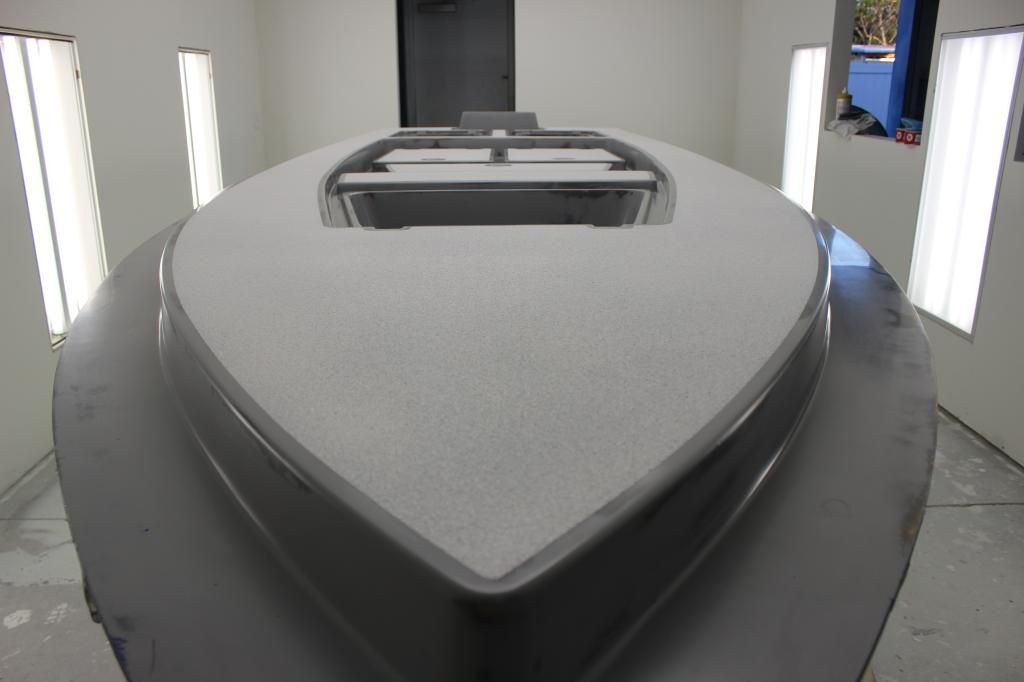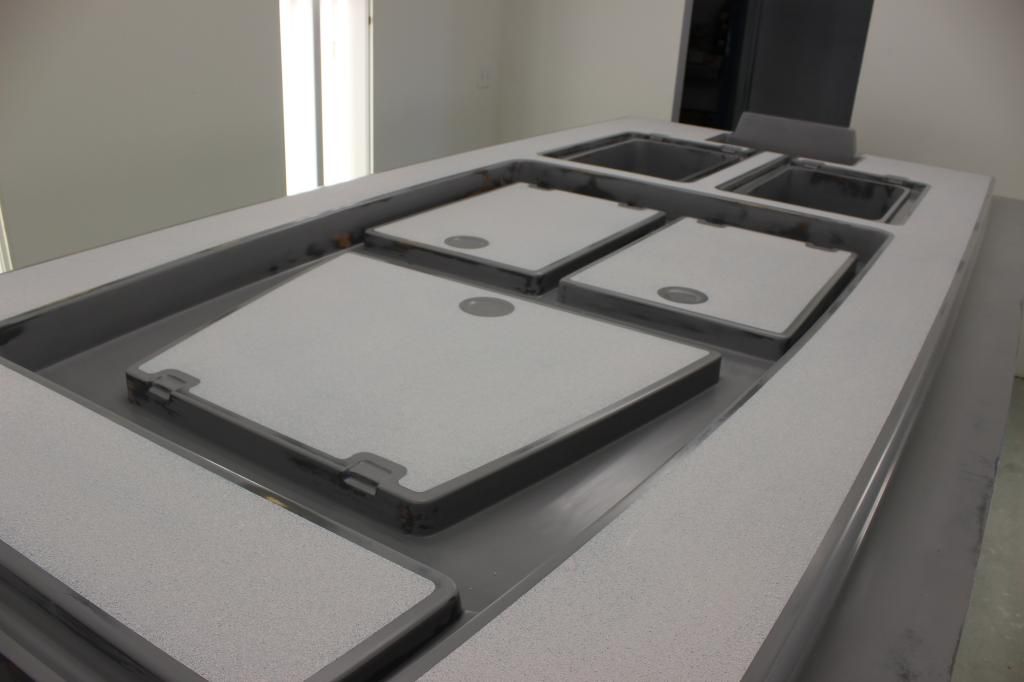 Deck mold finished next to hull mold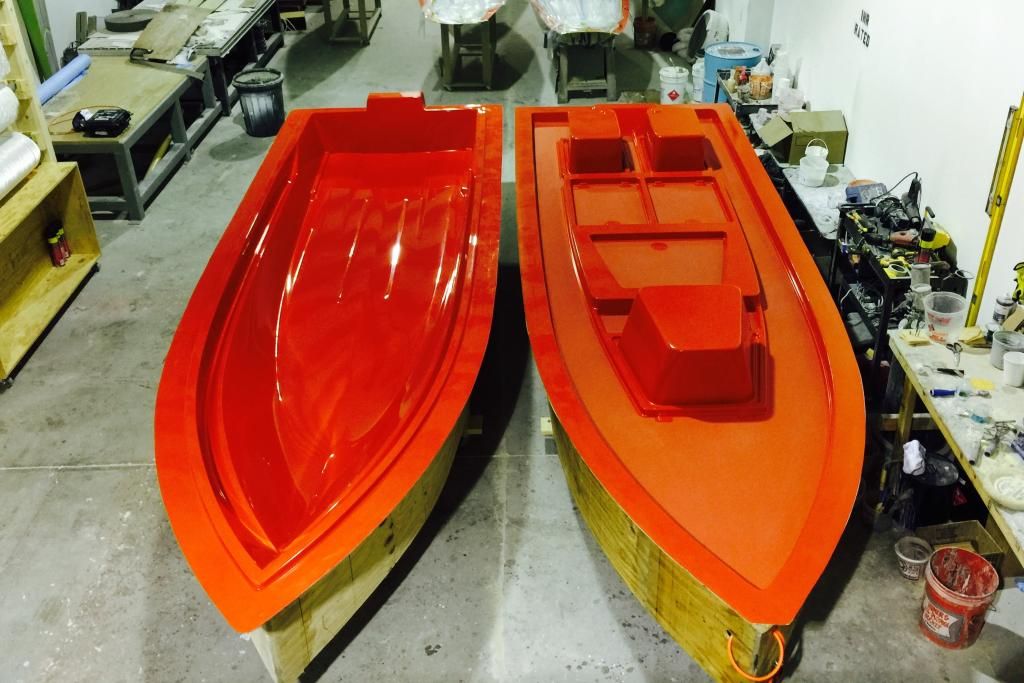 Here's a few shots of the hull when we were testing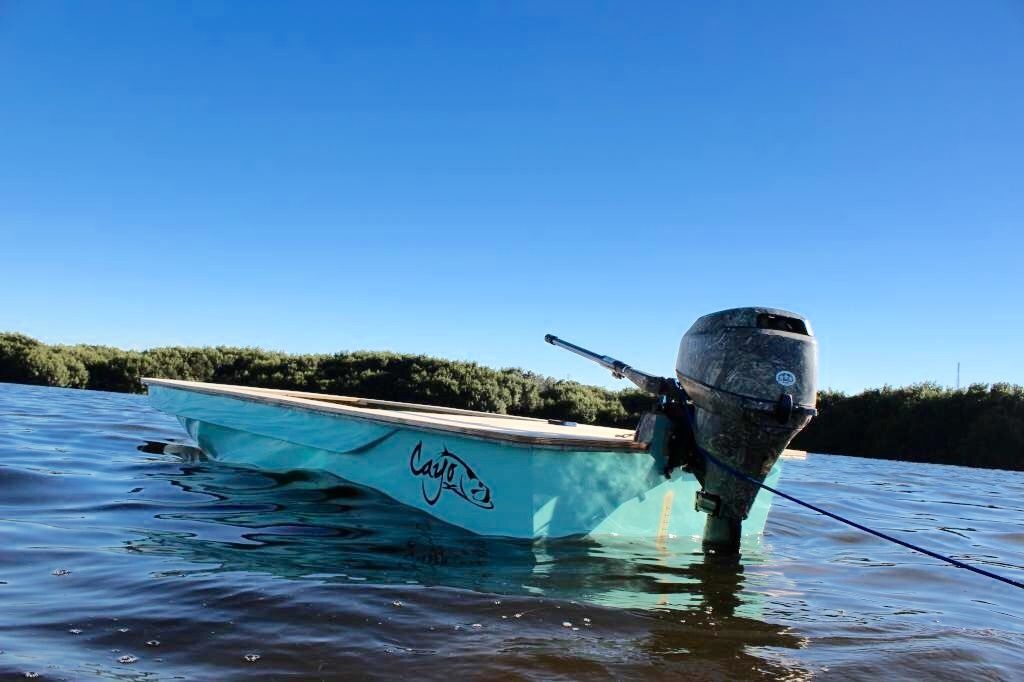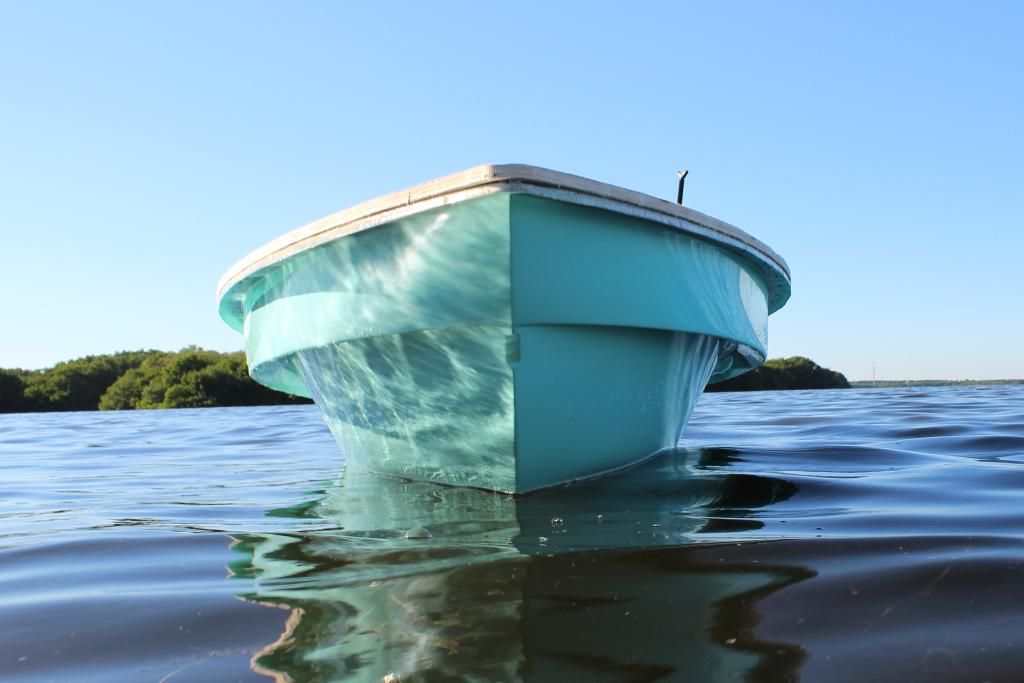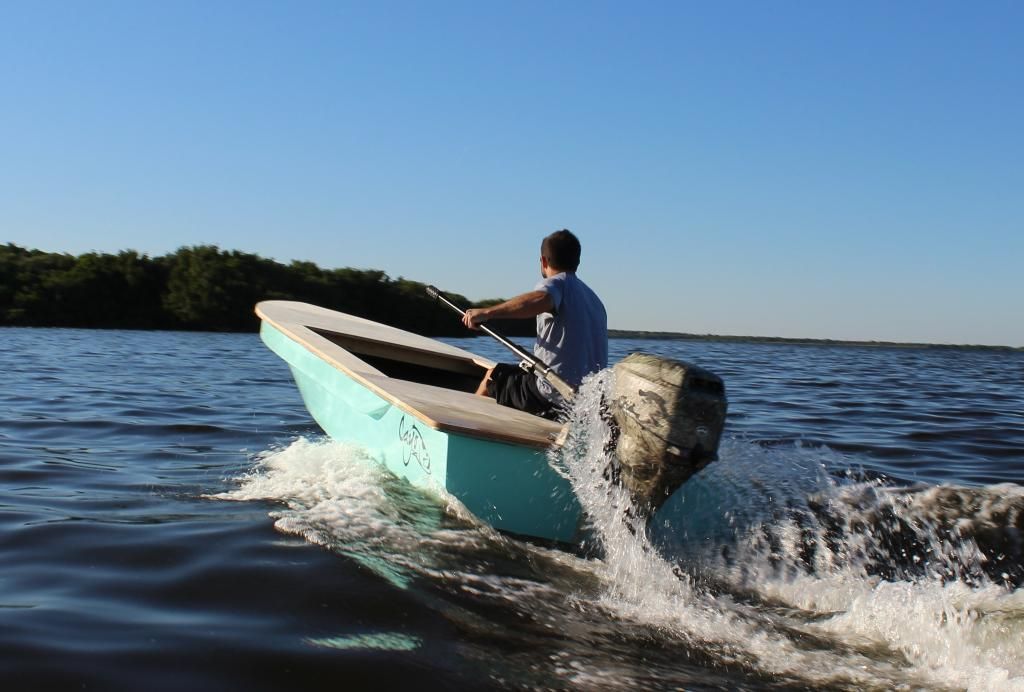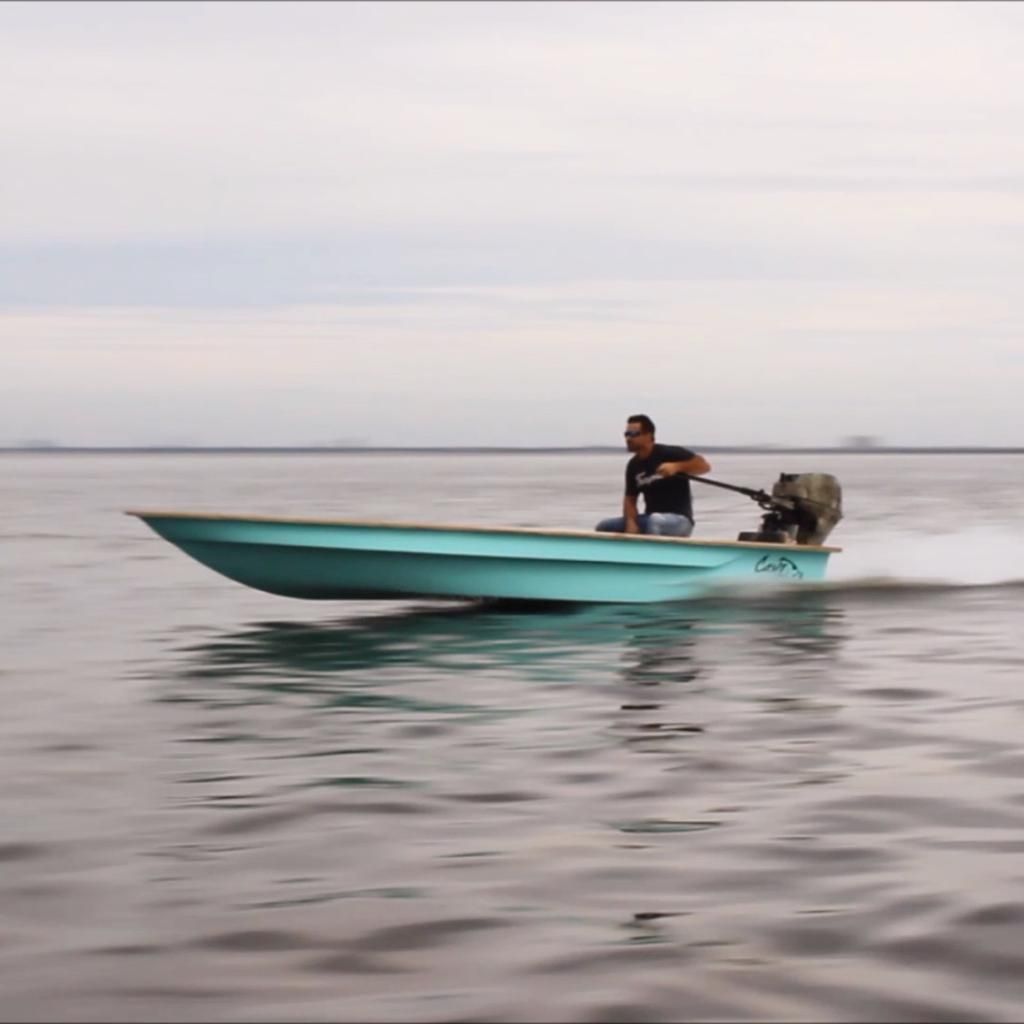 Floating in less than 5" of water. This was with 1 guy standing on the stern and it floats skinnier with another on the bow.