·
Living & Dying in 3/4 Time
Discussion Starter
·
#1
·
I'm not sure where this belongs. Mod's please feel free to relocate.
Ok here is the deal I want to bolt my motor to the transom.  Which normally is pretty straight forward, the only worry I have is adding more holes to the transom.  See picture below.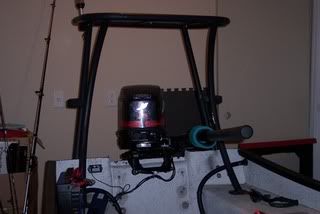 Previously the transom had a Bob's Mini Jackplate then later a Riser Plate from CG.  I would not mind running the Bob's Mini, however I want to secure the engine before running this weekend.  To run a safety chain/rope would not be difficult, except there is no tie off point, at least that I am comfortable with.  If you notice the bottom of the transom does have eye bolts, with the eyes outside.  Should I just turn one/both around & re-silicon in for now?
Sorry for the rambling & thanks for your help.
-Scott