Discussion Starter
·
#1
·
An Optimistic Mosquito Lagoon Fishing Report
Thank you for reading this Optimistic Mosquito Lagoon Fishing Report!
Summer certainly has arrived in central Florida, with temperatures in the mid-90s every afternoon. Start your day early!
FANTASTIC OFFER
This is the final week we run the book offer- three of my book titles are now available for five cents each, only from my website. Thanks to all of you who have already taken advantage!
–
Flyrodding Florida Salt
–
How and Where to Catch Redfish in the Indian River Lagoon System
–
Fishing Florida's Space Coast
Shipping is still $5.95 each. The mailers cost money, the post office wants a cut, and the mail boy has to bring the package to the post office. But you can have each of these titles delivered to your door for six bucks. Act now!
---------------------
FISHING
MONday
Just did some retention pond fishing with son Alex, only for an hour. We got three bass between us, all modest size-wise. Alex hooked a larger one, but you know what happens to the Big One.
Tuesday
Alex and I took the Mitzi out of Port Canaveral after waiting for a submarine to sail. We ran south, close to the beach, as far as Patrick AFB, finding very little other than two rolling tarpon. Alex caught a small bonnethead, using a jig.
I turned east and headed out to sea a couple miles, then headed north. The water was BEAUTIFUL, clear, blue, oceanic water with Sargassum. But we did not see any bait or fish.
We ran to Cape Canaveral, fishing around the breakers for a while. I got a dink ladyfish, also on a jig.
We followed the beach back to the jetty where we anchored, tossing out a chunk of mullet. That resulted in a sizable ray, and an exit from the fishing excursion.
Wednesday
Scott Radloff and I took the Mitzi out on Mosquito Lagoon. Recognizing I had been in somewhat of a rut I looked in places I had not been in a long time.
The first fish we saw was a tailing redfish. We did not get a shot. We found a couple dozen reds in water shallow enough that I was pushing the boat through mud. The fish were very spooky, giving us only two shots, neither of which was converted. But it was so good to see them!
Changing locations, I was happily surprised to find the water was much cleaner than it's been lately. We hit a few dink trout. Then I saw a real one. It struck my bait (soft plastic shad) without hesitation. It was at least four pounds, perhaps more. I did not take it from the water before releasing it.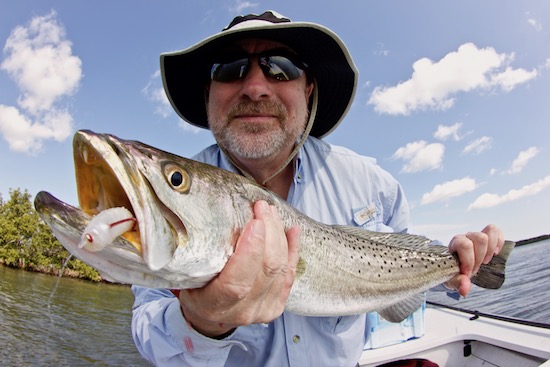 The best part was, it was one of four that size, plus several smaller ones. So while we did not hit a red we got about 20 trout including some real nice ones. And the water was cleaner.
Nice day!
Sunday
brothers Chance and Charlie Moore, Texans both, joined me for some Mosquito Lagoon fishing. We first went to the redfish spot. I thought they would be tailing. There were fish there, hitting bait. I thought we should have gotten a few, but nary a bite. So we changed it up and went fishing for trout.
Trout fishing was pretty good. We got about twenty, with the best a fat fish close to five pounds. All were taken on 3" plastic shad, and all were released.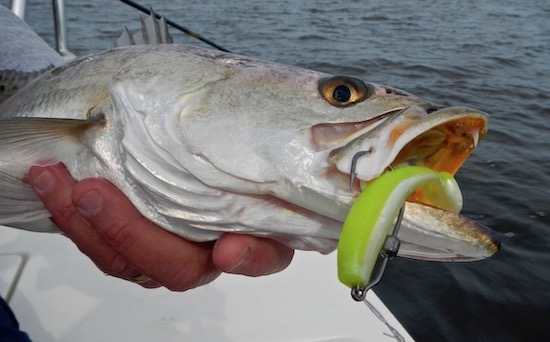 The water looks pretty good, as clean as its been in quite a while
That's this week'sshort Port Canaveral Nearshore Fishing Report! Thanks for reading!
Life is great and I love my work!
Life is short- Go Fishing!
John Kumiski
www.spottedtail.com
http://www.spottedtail.com/blog
www.johnkumiski.com
www.rentafishingbuddy.com
https://www.smashwords.com/profile/view/jkumiski
All content in this blog, including writing and photos, copyright John Kumiski 2019. All rights are reserved.